Jurgen Klopp's Liverpool shocked many of its fans after they announced their first signing of the summer in Fabinho, just hours after being linked with him for the first time. And they now believe that this might be the trend this year, and are choosing to ignore links that are posted all over media. But that has not stopped the stories and one such player whose name is now doing the rounds is Moses Simon.
The Reds managed a decent run in Europe last season but had a lot of issues with squad depth, that hurt their chances in the final at Kyiv. Klopp now wants to solve those issues and is not only looking for first-team stars but also wants to provide depth in most positions. Simon Moses could be their wild card next season in any of the three attacking roles at Anfield.
The 22-year old, who moved to Europe for the first time with Gent in 2015, broke into the Nigerian national side as a teenager and already has four goals in 20 appearances to his name. He also picked up five goals and two assists in 20 Jupiter League Pro appearances last season and is fast earning a reputation as one of the brightest attackers in Europe at the moment.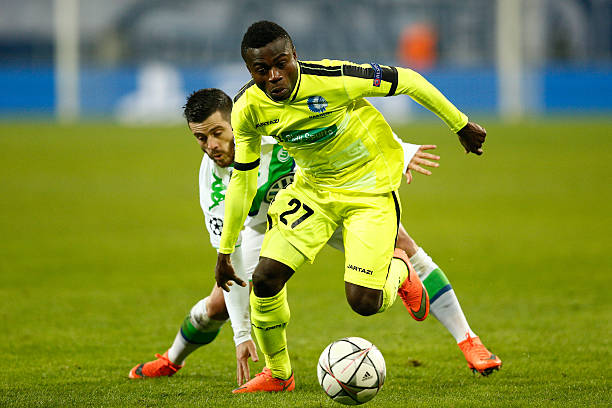 Probably one of the quickest players on show in the Belgian league, Simon is a natural winger, who loves to have the ball at his feet. He has great technique and close control and is almost impossible to catch in a foot race. But what makes him effective is his composure in and around the goal. He is rarely devoid of options, is quick to calculate his next move and is usually a step ahead of the opponents, creating space and chances for his teammates.
He does have to improve on his finishing but his willingness to run himself into the ground for his side is what will attract Klopp. The Nigerian international is not one to give up, is happy to put in the hard yards and could be a game changer for the Reds.
He is a talisman and though is not yet established at club level, is a more than a decent backup for either Mohamed Salah or Sadio Mane in the first team at Anfield. Liverpool will find it hard to lure top class wingers to the club as backups and will have to spend on the right man and Moses Simon could be it.
Read More: Out Of Favour Liverpool Defensive Ace On Norwich City's Radar: Good Move For All Parties?
He has an asking price of just £10m, which is an absolute steal in the current market. He is currently injured, and could potentially miss the World Cup but Liverpool should do what it takes to try and land him this summer.