Unai Emery's era at Arsenal is officially underway. The Gunners are moving on from their 22-year long relationship with Arsene Wenger and will now want to get back to their best under the former PSG manager. The appointment of Emery will also see Arsenal's recruitment model change and that is evident in what is their first signing this summer.
Arsenal have now completed the signing of Switzerland international Stephan Lichtsteiner. The 34-year old was a free-agent at the end of the previous season with Italian giants Juventus, not interested in extending his deal. He will now spend the last few years of his career at Arsenal. But does this move make sense for the English side?
As already mentioned, signing a 34-year-old has never been a priority at Emirates under Arsene Wenger but that has changed under Emery and probably changed for the good. With 301 Serie A appearances, winning the league title in every year he spent in Turin, the versatile right-back is one of the most experienced players in his role in Europe and is a huge signing for Arsenal.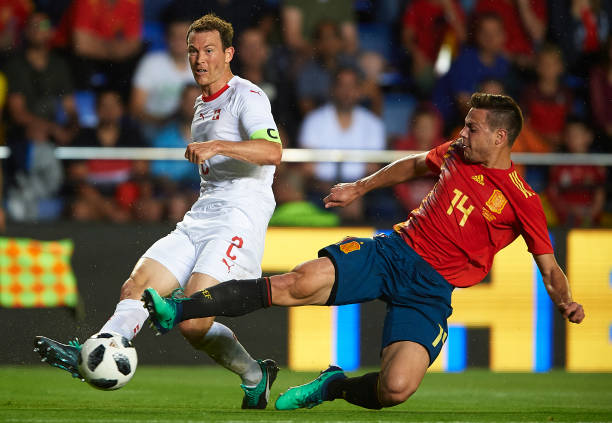 An attacking minded full-back, who is effective as a wing-back, Lichtsteiner is an excellent crosser but is equally adept at build-up play. He is not the best in aerial duels but his positioning, understanding of the game and experience of finding himself in tough situations in the past, allows him to get the better of even the best wingers in Europe at the moment.
He made 21 starts last season, to decent effect and could be a superb replacement for Hector Bellerin in the first team at Arsenal. The Spaniard has no real cover for him and Lichtsteiner will solve this problem, for at least another year.
He has 99 caps for his national side and is a crucial part of the squad that will travel to Russia later this year. He may not be the best in the business at the moment but he certainly solves an impending issue at Emirates.
But what makes this deal all the more attractive is the fact that Lichtsteiner will turn into one of the most experienced players in the squad at Arsenal, with Per Mertesacker deciding to quit the game and Laurent Koscielny, expected to be out of the game for a long time. He also has probably won more than any other player at his new club.
Read More: Arsenal Looking To Recruit 23 Y/O French Midfielder: Right Man For Unai Emery's Plans?
So he brings a lot more than just his on-field expertise to the side. But do you think he is the right man for Arsenal?