Manchester United have been a busy club this transfer window as Jose Mourinho is desperate to add some quality to his first team this summer. He is looking to improve on particular areas in the squad and the left-back role is one position that has frustrated his so far this window. While Juventus' Alex Sandro seems to be slipping away, reports now suggest that Mourinho has also turned his attention away from Tottenham Hotspur's Danny Rose.
The English international is valued at £50m, and Mourinho reportedly does not believe that he is worth the fuss. Rose is currently in Russia for the World Cup and could yet resolve his future after the competition but who are the alternatives for Mourinho? Here are three left-backs the Red Devils should look to sign, in place of Danny Rose.
Kieran Tierney (Celtic):
The Scottish international is easily the best left back in his country at the moment and has been in superb form for Glasgow giants Celtic for a couple of years now. He has been a transfer target for most top Premier League clubs and has the potential to walk into even the best of the squads in the country. He is still 21 and might want to stay at Celtic to continue his progress but he is certainly ready for the next step and is a superb acquisition for Mourinho's men.
Ryan Sessegnon (Fulham):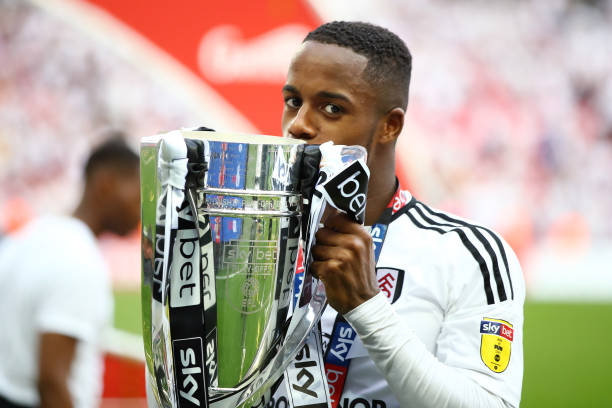 The English teenager is slowly growing into one of the most exciting talents in the game. He was the most productive defender in the Championship last season and is growing in confidence by the game. Like Tierney, he has been linked to every top club in the country and is not too far away from being snapped up by some of the biggest names in the game. He is a definite upgrade on the current options at Old Trafford and is a player that can solve the left-back woes at the club for decades to come.
Read More: Manchester United Star Leaves Door Open For Real Madrid Move: Should Mourinho Be Worried?
Alex Grimaldo (SL Benfica):
Finally, one player who has been on United's radar for quite a while now is Grimaldo. The Spanish international is slowly growing in stature in Portugal playing for Benfica and has been knocking on the door of the national side. He is still 22 and potentially one of the best in Europe and it might be the best time for Manchester United to make a move. Like the other options on this list, he will walk into the first team at the club and could be a genuine match winner for the Red Devils.