The start to the 2018 summer transfer window has been busy at Old Trafford but Jose Mourinho does not seem totally convinced with the squad he is building in Manchester. The Portuguese genius has a unique recruitment model and hates to lose out on players that he wants to sign. One such player, who has been on his radar for quite a while now is, Anderson Talisca.
Portuguese news outfits claim that Manchester United failed to land him with a bid of £35m earlier this window. Talisca has now opted to join the Chinese Premier League and will play Guangzhou Evergrande on loan from Benfica. So who can Mourinho now target as his alternative? Here are three such players Manchester United might show interest in, now that they have missed Talisca:
Hakim Ziyech (Ajax):
Having already signed a midfielder in Fred, Manchester United could do with the addition of an exciting playmaker. If they decide to do so, they would not want to miss out on a chance to sign this Moroccan international Hakim Ziyech. Having joined Ajax in 2015, he has slowly managed to establish himself in the first team and was the stand out performer for the club last season, bagging 9 goals and 17 assists in the domestic league. He will add a different dimension to this United attack and could be a game changer for Mourinho.
Andre Gomes (Barcelona):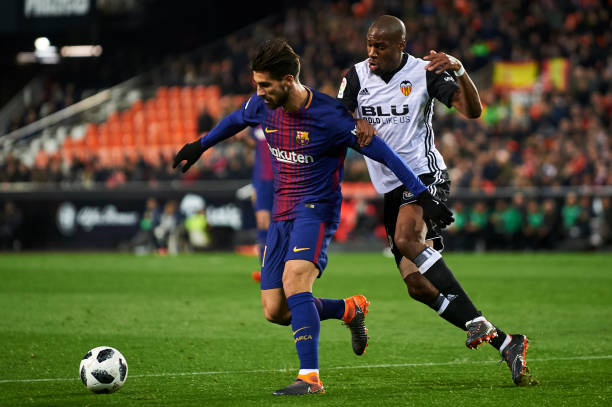 Though currently struggling to impress at Camp Nou, Portuguese international Andre Gomes is still one of the best midfielders around in Europe at the moment. He is still 24 and is a genuine match winners on his day. The demands at Barcelona have certainly affected his form the quality and potential that he has. He fits into Mourinho's system pretty well and the national connection will always help. He is an exciting prospect, with Barcelona ready to listen to offers, and is an option United should definitely think about.
Read More: Manchester United Find New Hope In Pursuit Of Tottenham Hotspur Star: Time To Go All In?
Willian (Chelsea):
Though not a midfielder like Talisca, Willian, or a player like him, could be all United need to take their game a step up. Lack of a natural winger was quite evident in certain games last season and it makes a lot of sense for Mourinho to sign a player he has worked with successfully. Willian himself has struggled for playing time at Stamford Bridge and with the club now resembling a sinking ship, it might be best for him to jump to Old Trafford.