Brighton & Hove Albion pulled off a vital win in their bid for premier league survival by beating Arsenal 2-1 at the Amex Stadium. Goals from Lewis Dunk and Glenn Murray sealed the win for the Seagulls. Pierre Eric Aubameyang pulled back a goal for Arsenal but it was too little too late for the Gunners as they lose four matches on a trot in all competition.
Below are the lessons that can be learned from today's win:
Attack is the best form of defence:
When The Seagulls attacked Arsenal they caused them so many problems. This was evident for most of the first half as they scored two goals but also had numerous chances which on another day might have seen them with five or six goals to their name. However, when Albion sat back and invited pressure from Arsenal, the visitors looked like they could cut them open and turn the game around. 
Lewis Dunk off the mark at the right end:
Dunk scored at the right end for the first time this season. He has an unwanted four own goals to his name but, today he added his first one in the attacking third when he finished off a lovely corner routine from the home side to give them the lead six minutes in. It capped off a man of the match performance from the skipper who also looked very solid at the back but, unfortunately, he could not get the clean sheet him and the Brighton defence deserved.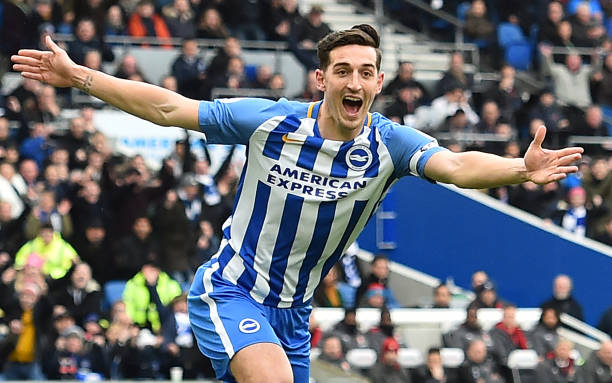 Glenn Murray's goal-scoring form continues:
Murray scored his eleventh goal of the season and doubled Albion's lead when he rose highest to head Pascal Gross's brilliant cross into the net. The striker now has seven goals in his last nine games and only Mohammed Salah and Sergio Aguero have scored more BPL goals than Murray in 2018. This goal will probably fuel the debate even further as to Murray potentially playing for England at this summer's World Cup in Russia and at the moment there is no reason why he couldn't. This is because the manager, Gareth Southgate picks strikers who are playing regularly and if they are scoring goals regularly that is a bonus. Murray has only missed four games so far this season for Brighton in all competitions and is scoring regularly so he would certainly fit the bill.
The counter can be deadly for Albion:
This season, Brighton have looked the most threatening for a while on the counter-attack. This is probably because of the introduction of Jose Izquierdo, Davy Propper and Pascal Gross. Izquierdo has added this rapid pace which means if you give him the ball he can carry in and create a chance. Add to this the pace of Anthony Knockaert then Brighton have two rapid wingers who can cut people open on the counter. Propper and Gross also seem to have very good pace to get up and support the counter. The only downside is Murray is not quick enough to keep up with the counter which makes it difficult for Brighton to have a lot of options in the box. When Jurgen Locadia is on the pitch with Knockaert and Izquierdo Brighton could have a very deadly counter so this is something to think about in away games against top sides and you want to sit back and just counter.