Failing to qualify for the Champions League might spell the end of Arsene Wenger at Arsenal this summer but the French mastermind has other plans, as he is already planning for the future. The Gunners are in the transfer market, searching for some of the finest talents in Europe recently.
They have been linked with a number of exciting players but Arsenal will also have to keep an eye on the players already on their books. A couple of first-team stars are extensively linked with an exit and Wenger will be busy trying to sort out their futures. But he also has another headache coming up this summer, as he will once again have to assess if players he sent out on loan this season, are good enough to play regularly at Emirates.
One such player, currently on loan at Birmingham City is the full-back, Carl Jenkinson.
Having joined Arsenal back in 2011 from Charlton Athletic, the 26-year old was regarded as one of the best at that time in his role but he has failed to keep up to his reputation and has never established himself in the first team under Arsene Wenger. He made just 62 appearances for Arsenal across all competitions, before the start of the current season and has not been able to show any form in his loan stint as well.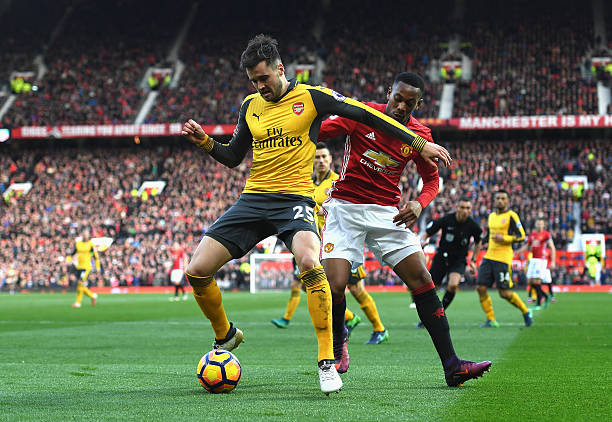 He picked up a shoulder injury early in the season that kept him out of the first half and though was given a chance at left-back for a few games, has failed to impress Gary Monk and did not even make it to the squad for the previous league game.
He made just seven Championship appearances and has surely not done enough to warrant a place in the first team at Emirates any time soon. He has a single appearance for the English national side but at 26, has seriously failed to live up to the expectations and could no longer be in the plans for Arsenal.
His contract with Arsenal comes to an end in 2020 and though he can act as a backup to Hector Bellerin, who has little cover in the first team, Wenger will want to spend on a more reliable name and might push Jenkinson out of the team once and for all, this summer.
He has shown potential to be a decent first team option in the top flight and will attract enough interests for Arsenal to sell but should Wenger give him another chance at Arsenal next season?
The following two tabs change content below.
Aakarsh Bommakanti
Was diving around lush green grass not so long ago but my keyboard is all I have now. An avid observer of detail in sports with a passion to make myself heard. Can find me playing on a field if not in front of my screen.
Latest posts by Aakarsh Bommakanti (see all)