Back to back 3-0 losses against Manchester City has now caused a serious unrest at Emirates as Arsenal manager Arsene Wenger, who was close to quitting the club even at the start of the season, is once again under the scanner.
Having failed to finish in the top-4 for the first time in his two-decade tenure last season, Wenger seems set to miss out on UCL football yet again next season and this is not going down too well with the fans or the club hierarchy. The League Cup final was a chance to win some silverware and strengthen his position at the club but Wenger squandered it his side were completely outplayed by champions-elect Manchester City.
With just a few months left for the end of the season, it does not come as a surprise that the Gunners are already looking for potential candidates to fill Wenger's place from the start of the next season.
The French mastermind is expected to stay at the club until the end of the season, with Arsenal having very little to lose but it is now reported that German technician Julian Nagelsmann.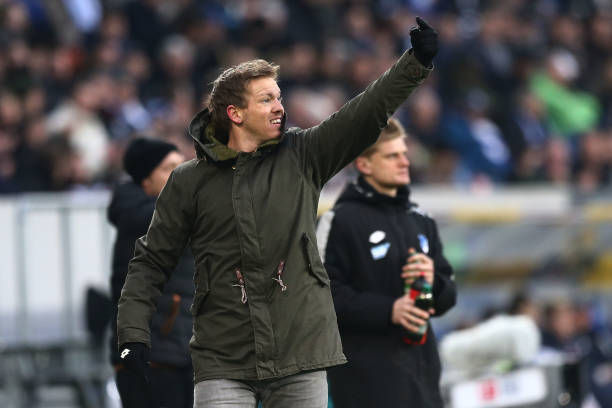 According to an exclusive from Starsport, the 30-year old Hoffenheim manager has been identified as the right man to replace Wenger at Arsenal. The youngest man to coach a Bundesliga side when he took over Die Kraichugauer, at just 28. Is he the right man for the North London outfit?
Having played just two years of professional football due to persistent injuries, Nagelsmann made a name for himself after he helped the Hoffenheim U19 side to the Bundesliga title in the 2013-14 season. He was appointed as the coach of the senior side late last season when the German outfit were under some trouble.
However, he helped them to the 4th place in the points table, finding consistency late in the campaign, and also took them to the qualifiers of the UCL this season. They were knocked out by Liverpool but they managed to put in a solid performance, showing that the manager belongs at the highest level.
His side are currently 9th in the league points table in Germany and face a tough fight for UCL qualification, trailing the 4th place by seven points. So Arsenal might find it easy to lure him to England.
The likes of Carlo Ancelotti have also been linked with the Arsenal job but at just 30, Nagelsmann fits into their recruitment system and can start a legacy like Wenger did, at the Emirates.
But do you think Arsenal should look to bring in an experienced manager to get them back to their best?