In what is an odd time to go into the market for a new manager, Southampton decided to part ways with Mauricio Pellegrino after the 3-0 loss to Newcastle this weekend. The Saints have won just one of their last 17 games and are just a point above the drop zone in the league table and are in real danger of relegation.
They are already in search of a new name to take over the club but with just eight games left in the season, it will be a tough job for any manager. So what are Southampton's options? Here are three names they can replace Pellegrino with immediately:
Marco Silva:
The former Watford manager, who was unlucky to lose his job at Vicarage Road just this January, is already one of the favourites to land the Southampton job this week. He was wanted by Everton before they signed Sam Allardyce and is now without a job. He won just 30% of his games at Watford but his time at Olympiacos shows that he is capable of getting the right results and Southampton should definitely look to give him a chance once again in the English top flight.
Mark Hughes: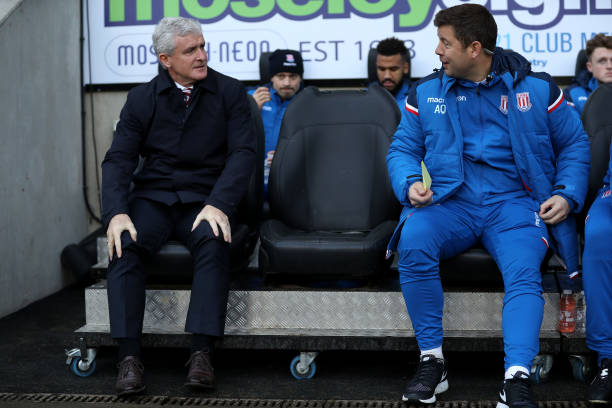 The 54-year old Ruabon born former Southampton forward is currently the favourite to replace Pellegrino at St Mary's.  He has spent five long years at Stoke and was also sacked in January, with the Potters struggling to get to safety. However, he has given the club an identity and some refreshing time for the fans and deserves another chance in the top flight. He is experienced and can start a similar legacy at Southampton.
Brendan Rodgers (Celtic):
The former Liverpool manager is enjoying a superb time at Glasgow and is on his way to yet another league title. He came so very close to the PL title at Anfield and also did great things for Swansea City. He is settled and happy at Celtic but is in the running for the job at St Mary's. He has a unique style of play, that sits well with the set of players at Southampton and if they are able to lure him back to England, it will be a huge coup for the Saints.