Not so long after lifting the league title, Antonio Conte's Chelsea are in a spot of bother, having lost more games than any of the top-5 sides in the league this season. The Italian mastermind has what it takes to lift the Blues closer to the top of the table but the inconsistencies of his side have now put his role at Stamford Bridge under danger.
For a club known for sacking managers for even the slightest dip in form, Conte is already outliving his time in London but has constantly been linked with an exit.
Reports claim that Chelsea are already looking at alternatives to replace him and one name doing the rounds is former Barcelona man Luis Enrique. According to reports, Enrique has already been offered Conte's job on a two and half year deal, that might see Conte shown the door, even before the end of the season.
But that is not the only exciting news for Chelsea fans. It is now understood that Enrique is already planning for his life in England and has identified Barcelona star Luis Suarez has his top transfer target, once he takes charge at Stamford Bridge.
The Uruguayan superstar is easily one of the best strikers in world football at the moment and though had a dip in form at the start of the season, now has 16 goals and four assists in 19 La Liga outings. He has 49 goals in 95 appearances for the national side and scored 69 goals in 110 games in his first stint in England with Liverpool.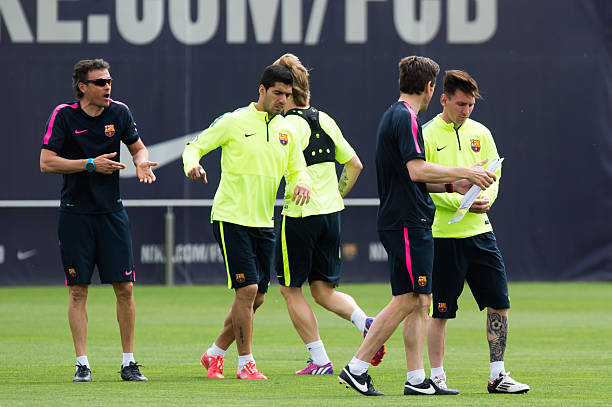 He almost gave the Reds their first league title in the 2013-14 season but has ever since, won a couple of La Liga titles, three Copa Del Rey title and one UCL title. He is an upgrade on Alvaro Morata and even Olivier Giroud at Chelsea but turned 31 last month and is not a long-term option.
But it does make sense that Enrique, who worked with Suarez, in his three years at Barcelona, wants the former Ajax striker to accompany him to his first job in England.
Suarez's previous experience in England will allow the Spanish manager to settle into his job at Stamford Bridge and will give him time to identify top transfer targets, to try and establish a legacy in England.
Even at 31, Suarez remains one of the most exciting strikers in Europe at the moment but has an affinity with Liverpool, which might be a problem for Chelsea in signing him up. But do you think he is the right man for the Blues?