Having missed out on yet another League Cup final, Arsene Wenger's job at the Emirates is under serious danger and failure to qualify for Europe this season might all but end his tenure at London. However, the manager is not fazed by the issues around the club and is still planning for the future.
This has seen him linked with some exciting stars for a move in the summer and one name now doing the rounds is Newcastle United star, Jamaal Lascelles.
The 24-year old is a Nottingham Forest academy product but only made a name for himself at St James', where he was awarded the captaincy under Rafa Benitez, just 18 months ago. He was just 22 when he first flaunted the armband for the Magpies and is an important part of the squad under the Spanish manager.
He only signed a long-term deal last summer, where he will earn £35,000-a-week but his consistency in the English top flight is now attracting interests from the top clubs in the country.
Chelsea are reportedly convinced that he is the right man to improve their backline, Arsenal are also closely monitoring his situation. Newcastle United are fairly confident that he will stay put for at least another yet but should Arsenal try to lure him to London?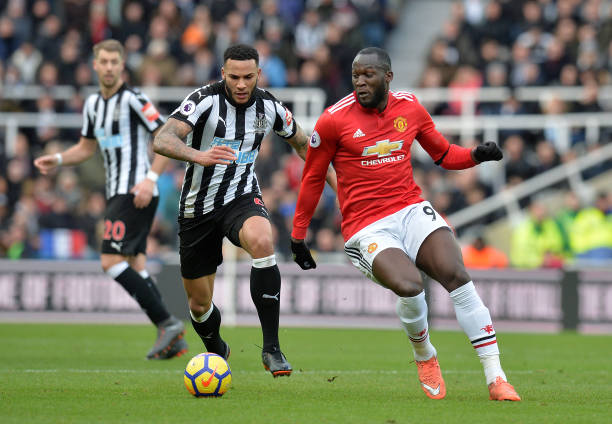 A CB who can also play as a right-back, Lascelles is a confident and exciting defender, who loves to stay ahead of the game. He is strong in the air and hardly misses a cross, even against the best of the opponents while his dominating and aggressive approach to the game have been crucial to Newcastle United's form this season.
He is not too far away from a call-up to Gareth Southgate's national side and already has 140 league appearances in England. At just 24, he has already gathered a lot of experience and thought might end up staying at the club for the next season, is destined to play for the best clubs in the country.
Though Laurent Koscielny has been in decent form, the likes of Rob Holding, Calum Chambers, Per Mertesacker, Shkodran Mustafi and make-shift defender Nacho Monreal have just not done enough to fill the fans with confidence and it is imperative that they need to spend on a top class CB in the summer.
Lascelles, with his experience in England, will be a decent option but do you think he is the right man for Arsenal?
The following two tabs change content below.
Aakarsh Bommakanti
Was diving around lush green grass not so long ago but my keyboard is all I have now. An avid observer of detail in sports with a passion to make myself heard. Can find me playing on a field if not in front of my screen.
Latest posts by Aakarsh Bommakanti (see all)