Mauricio Pochettino may have missed out on the league title in the last couple of seasons but his Tottenham Hotspur side seem to be struggling to even get into the top-4 of the points table. The manager will want his side to find some consistency for the second half of the season and may even look to add fresh faces to the side, this January transfer window.
But the manager is also alert to the chances of losing his star players to top clubs in Europe and is now ready to offer a contract extension to most of his first-team stars. One such player, who is close to signing a new deal is winger, Heung-Min Son.
The highest Asian goal scorer in the Premier League at the moment, Son joined Tottenham Hotspur back in 2015 from Bayer Leverkusen and has been an important part of the squad at the club till date. He has already made 83 Premier League appearances where he has picked up 25 goals and 13 assists to his name.
However, he is under the likes of Dele Alli and Christian Eriksen in the pecking order at the club and if Pochettino decides to another playmaker, Son may fall further down the list.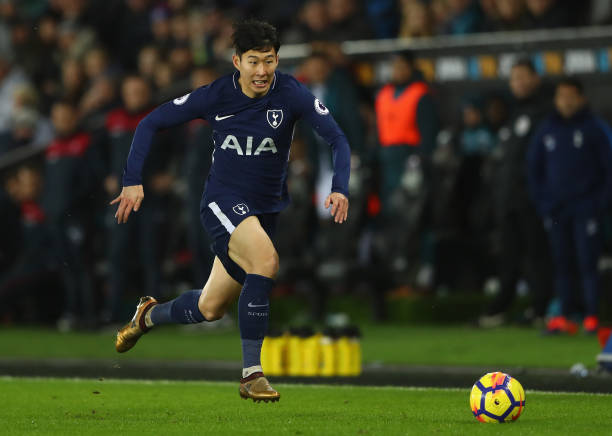 But his quality is right up there with the best in the country. Quick and smart in his movements on and off the ball, Son is a sensational finisher, who has also played as a false-9 for Spurs in the past. He is consistent in front of goal but his ability down the flank is what keeps him out of the first team.
He can dribble past opponents with ease but is usually wasteful in the final third. He can be a match-winner on his day and over the last couple of seasons, he has won the club more than 15 points, with crucial goals.
He has seven goals and three assists in 15 PL starts this season but at just 25, he is still to hit his peak and it does not come as a surprise that Pochettino is desperate to tie him down to a new deal.
According to The Mirror, Son will be offered a contract extension which will see him earn £60,000-a-week. He does have two years left on his initial contract at the club but Pochettino wants him to pledge his allegiance to the club and wants him to extend his stay.
The likes of Harry Kane, Dele Alli and Toby Alderweireld are all also offered new deals and the fact that Son is a part of this list, shown his important to the London club. But do you think Son will be a star in the future for Tottenham Hotspur?