Premier League clubs like Arsenal, Southampton and Swansea have been monitoring the progress of the Dutch 20-year-old attacker, Alessio Da Cruz. He matured quickly in the youth team of FC Twente before earning himself a move away to Serie B side Novara.
He has netted the ball 5 times in 12 appearances this season already and is looking set for impressive numbers come May. He has a deft touch on the ball powered with a decent amount of pace letting him operate from both the wing as well as a lone striker.
Arsene Wenger has a keen eye for picking out young talents from Europe to give them a major role in the first team. But bringing in a 20-year-old youngster without any Premier League experience, might not have an immediate impact on the team.
Swansea City is currently right at the bottom of the Premier League table and might require making some significant changes in January in order to dig themselves out of the relegation spot, by the end of the season.
They already possess attacking threat through Jordan Ayew, Tony Abraham and Wilfried Bony but none of them seem to be clicking with Bony and Ayew only scoring 1 goal in 9 appearances. The team has collectively only scored 8 goals in 15 matches and are in desperate need of an inform striker.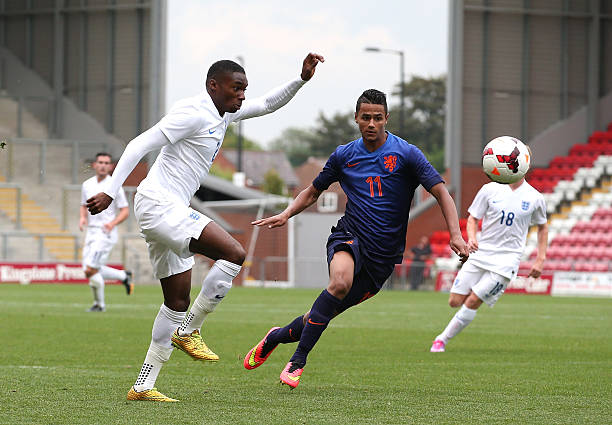 Maybe a hungry and versatile U-18 Dutch international will be able to answer their prayers if Paul Clement can integrate him well into his gameplay. But this move will not be easy, as the Italian side might not part ways with the in-form attacker so easily with other English sides sniffing around him as well.
Southampton, known for developing young talent, can have a heavy stake in Da Cruz's future, as they might look to sign him too as a future prospect in the first team.
Arsenal are currently dealing with the undecided futures of their biggest stars, Alexis Sanchez and Mesut Ozil. For the time being, it is unknown whether they will cash in on the two players in January or will let their contracts run out till the end of the season. However, they might be looking for possible replacements.
It has been reported that Brighton has also joined in the pursuit of the young striker. But among the clubs interested in him in England, Swansea remain his best choice.
The Swans have struggled in front of goal and need, not just a fresh face, but an exciting one, to add a different dimension to their attack and Da Cruz could perfectly fit the bill.