Stoke City manager, Mark Hughes has convinced the board to extend the contract of Stephen Ireland by 6 months who is eyeing a return to the first-team for the FA Cup tie against Coventry on January 6. The former Manchester City midfielder's current contract was set to expire after this month.
Playing for Stoke City since September 2013, Irish wingback/attacking midfielder Stephen Ireland is currently recovering from a very long-lasting leg fracture. He has been sidelined for almost 20 months now.
Ireland arrived at Stoke City in 2013 and has so far appeared in only 65 games for the Potters. Plagued by injury his career almost got derailed, once hailed as the next leader of the Irish national team. His last appearance for the country came in 2007.
Mark Hughes has displayed incredible signs of loyalty to advocate for Ireland. He is currently going through a bad spell with the club performing poorly in the Premier League. The Potters saw themselves get thrashed by West Ham at the Bet365 Stadium with the match ending 0-3 and see themselves drop to the 17th position, 1 point above the relegation zone.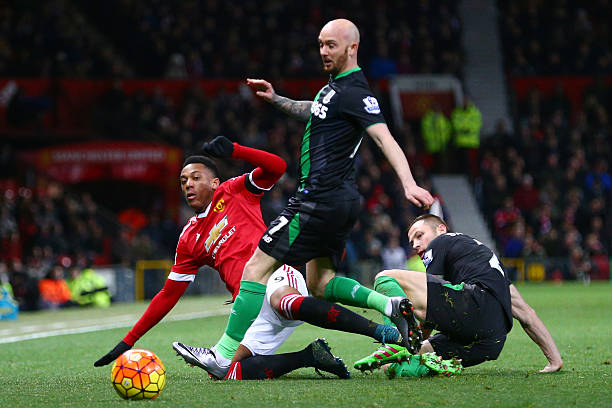 The 31-year-old played his best football under Mark Hughes at Manchester City and was voted as the Senior Player of Year for the Citizens back in 2009. But his chances got cut short when Hughes got sacked and opted for a move to Aston Villa next season.
He is expected to return to the pitch by the end of December and boost Hughe's team out of their current state of affairs. Ireland is a versatile midfielder with a lot of creativity within him. He can play as an attacking midfielder as well as a defensive one sometimes appearing from the wings too.
If his contract does end after the season, Ireland can still end his career on a high note by selecting his next destination carefully. A move to the Championship can be acceptable with a lot of clubs eager to snap him up on a free transfer. He can be a good addition to Benitez's side, Newcastle United. They are currently facing heavy contention from top sides in the Premier League and might be pulled into a relegation battle by the end of the season. If they do end up staying in the league by the end of the season, Ireland can be a valuable addition to them next season.
Potters fans might be frustrated with his injury woes too, but are greatly anticipating his return to see them through the rest of season.