Manchester United transfer target Bryan Cristante has recently revealed his 'dream of playing in the Premier League'.
Speaking to Gazzetta Dello Sport, the midfielder revealed, "So many people tell me: The Premier League is the perfect place for you, and I agree with them.".
"It's physical, there's a lot of tackling and open football. I can really see myself there." – he added.
United boss Jose Mourinho is said to be a huge admirer of the Italian midfielder, who recently made his debut for the Italian national team.
Currently on loan at Atalanta, having signed for his parent club Benfica three years ago, Cristante is enjoying an amazing campaign so far this season. In just 22 matches all competitions, the 22-year-old has already netted nine times for Atalanta this season.
Needless to say, Cristante's arrival has really benefitted the club, especially after the departure of midfield enforcer Franck Kessie. His attacking combination with Josip Ilicic and Papu Gomez have been hugely productive for La Dea this season.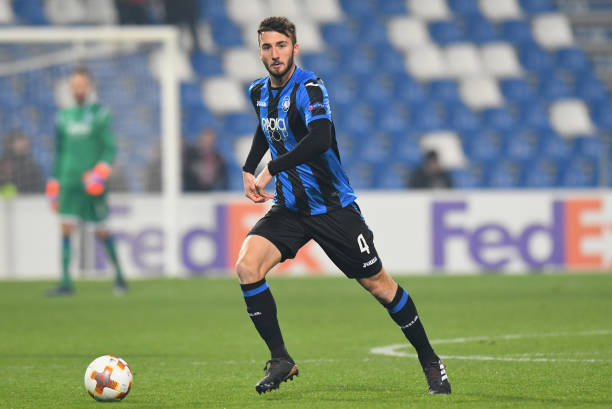 Generally advertised as a central midfielder, Cristante's offensive abilities is what makes him a unique composition in the centre of the park. He is gifted with terrific ball-playing qualities as well as a knack of scoring goals, which is evident considering his nine-goal tally this season.
Furthermore, the 22-year-old is a very agile midfielder who can not only control the tempo of the game with his remarkable passing but also acts as an attacking source, largely thanks to his enforcing runs into the opposition channels.
He could be an intriguing addition to Manchester United, who have already suffered from injuries to key midfielders like Marouane Fellaini and Paul Pogba as well as the lack of form of Ander Herrera. Considering the fact that both Herrera and Fellaini's future at Old Trafford hangs in the balance, Cristante's addition will feel like a fresh air for the United fans.
According to reports, Jose Mourinho is willing to sanction a £31million move to secure his services, which wouldn't be bad considering the situation in the United at the moment. The Italian International has the quality to establish himself as a first-team regular at Manchester United, as well as the potential to evolve as a huge midfield star in the Premier League. However, the Red Devils might face stiff competition from Chelsea, who reportedly scouted the midfielder at the end of a youth tournament in Italy.