FPL game week 20 takes place on the 26th of December and has every single Premier League team in action in one day. Your transfers need to be done by 11:30 am UK time on the 26th of December for this game week.
The day kicks off with an interesting clash between Spurs and Southampton in the 12:30 kickoff.  That is then followed by the 3 pm kickoffs which are as followed. Bournemouth vs West Ham, Chelsea vs Brighton, Huddersfield vs Stoke, Manchester United vs Burnley, Watford vs Leicester and West Brom vs Everton.
Liverpool then host Swansea in the usual half five kick off. And then Newcastle take on league leaders Manchester City at 7:45 pm. Followed by Crystal Palace vs Arsenal at 8 pm to round off an action-packed day of FPL.
Here are three players you should sign this week.
Alvaro Morata (10.6):
Morata was suspended for Chelsea's last game which saw them held to a goalless draw with Everton. However, the Spaniard is back this week and is almost certainly going to go straight back into the line up for Chelsea.
He should also be going straight back into your FPL team this week. Morata has had a good start to life in the Premier League. This has seen him score nine goals and earn four assists for Chelsea this season which is very impressive. It also makes him their top scorer. Furthermore, Morata has also managed to climb to 6th on the FPL forward leaderboard. Which is quite decent when you consider he has missed three of Chelsea's league games this season.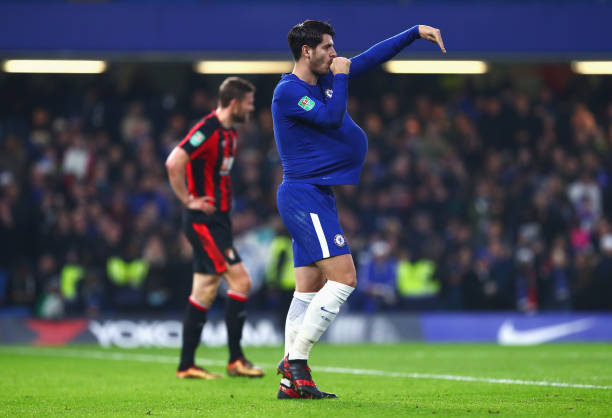 Furthermore, Chelsea's opponents this week are Brighton. While the Seagulls did win their last game vs Watford, they still haven't had a great season. They have won just one of their last five games and have seriously struggled to score goals this season managing just 15 in 19 league games. Therefore, when Chelsea host Brighton this game week it is very likely they will beat Brighton and probably by some margin. One man who is very likely to be involved in those goals is Alvaro Morata.
Mohammed Salah (10.0):
If you have followed T4O's FPL articles this season, one name you will see crop up a lot is Mohammed Salah. However, given how good Salah has been this season, it is hard not to keep putting him in.
The winger has had a great start to life in a Liverpool shirt. So far, he has scored 15 goals in the league already this season making him the joint top scorer in the league. He has also bagged five assists in the league this season.
This incredibly impressive start to a season means that Salah currently sits top of the FPL midfielder leaderboard with 145 points. That 145 points also makes Salah the player with the most points on FPL this season out of any position.
With such a great return on FPL points, you would expect him to cost you an arm and a leg. However, this is not the case. In fact, Salah will cost you just 10.0. This is a serious bargain for the number of points he will get you. Plus, high scoring Liverpool are playing bottom of the league Swansea this week. So, you can expect them to put several past them.
Jamie Vardy (8.6):
A lot of the focus on strikers this season has been centred around the likes of Romelu Lukaku, Harry Kane and Alvaro Morata. But one man who has somewhat slipped under the radar this season while still performing is Jamie Vardy.
Leicester City have had a shaky season so far with a change in manager coming earlier in the season. But despite this Vardy has still been performing. The striker has scored eight and assisted two in the league already this season which shows he is a good shout for any FPL side. His most recent goal came in Leicester's last game vs Manchester United.
Finally, you should sign Vardy this week because Leicester are playing Watford. Despite a good start to the season Watford's form has dipped and they have now lost four in a row. This will surely mean Leicester can go there and get a result this game week.