Tottenham Hotspur have lost some form recently in the domestic campaign and though they have qualified for the KO stages of the Champions League, the manager will be wary of the shortcomings in the squad, that have been evident this season. Mauricio Pochettino has a busy January transfer window coming up, which might see at least one of their star players quit the club.
The likes of Toby Alderweireld, who is out of a contract soon, is not exactly excited about extending his stay at the club but he is not the defender Spurs have a problem with at the moment. English international Danny Rose, who made controversial statements about the club's wage structure earlier this year, is another player who is extensively linked with an exit.
The 27-year old is wanted by Jose Mourinho at Manchester United and it does not come as a surprise that Pochettino is already looking for players who can replace him in the squad, mid-way through the season.
The likes of Kieran Tierney and Ryan Sessegnon have constantly been linked with a move to Tottenham but one player, who is now in the mix, is West Ham United full-back, Aaron Creswell.
Bookies Betvictor have added Pochettino side to the list of potential destinations for the English defender, which also includes the likes of Arsenal. So is Cresswell a decent replacement for Rose? Should Spurs spend on him in January?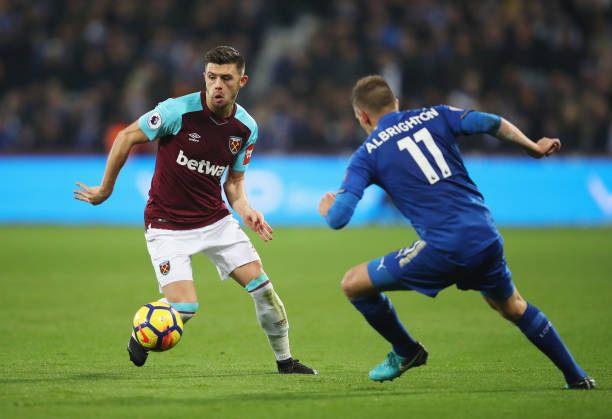 With the Hammers struggling at the bottom of the points table, it is not going to be tough for top clubs in the country to lure him but with Ben Davies as the first choice if Rose leaves, Pochettino might want to look at a more established star, who can walk into the first team.
An intelligent player who loves for his side to stay on the front-foot, Cresswell's understanding of the game makes him an effective full-back. He, more often than not, negates danger from his flank and is usually productive with his distribution.
He is disciplined and has no yellow cards in 14 PL appearances this season. He has 12 assists in 115 appearances in the top flight, two of which have come this season and is a player who will definitely add quality to the backline for the Spurs.
But he is similar to what Davies offers to the side and Pochettino, who is surely aiming for glory at the highest stage, should certainly look at more exciting options, as he now has the chance to add a first-choice left-back to his first team.
At 27, he is in his prime as a footballer and can be of decent help for the short term but now that the need of a full-back has arisen, it is better for the club to sign one of the best in the business.