Southampton are now in the race to land Manchester United left-back Luke Shaw come the January transfer window. The English full-back has only made two appearances for the Red Devils this season and both have come in the inconsequential League Cup matches. It is reported that Mourinho is unimpressed with the player's fitness, lack of tactical knowledge and lazy attitude, and wants him sold.
In such circumstances, with chances drying up Luke Shaw will want regular game time and a chance to impress England bosses before the World Cup next year. Shaw came from Southampton for a hefty amount as a highly promising full back. However, he has been pegged back by injuries and his career never took off at Old Trafford.
Southampton who currently have Ryan Bertrand operating at left-back might consider selling the 28-year old to Manchester City. City have only one senior left back this season in the form of Benjamin Mendy.
However, Mendy's long-term injury means that City are left without many options at left back and are currently using Fabian Delph as a makeshift left-back. Pep's team will no doubt want to address this issue come January and will be likely to make a bid for Southampton left-back. This will leave Southampton empty and they might consider bringing back the former Saints star Luke Shaw.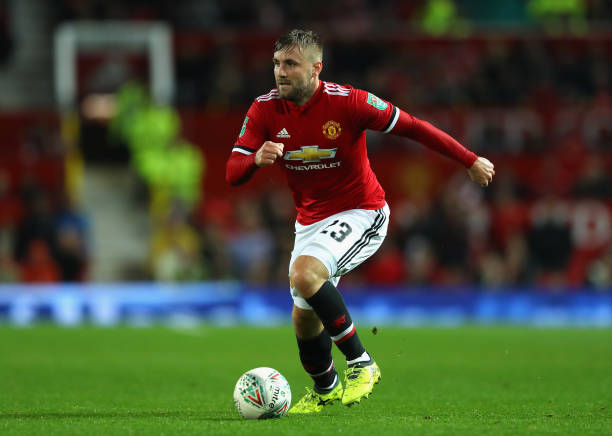 Shaw's career developed in Southampton and he became not only a regular first-team player but a star with the Saints. He was developed and became a player of great potential under the then Southampton manager Mauricio Pochettino.
Finally in the summer of 2014, along came Louis Van Gaal at Manchester United and he signed Luke Shaw from Southampton for a hefty fee of £27m on a four-year deal. The then 19-year old promised a great future at Old Trafford but recurring injuries forced him out of the side and stagnated his career. He has now been at Old Trafford and has not played a single full season.
Despite being fit this time around from May, Mourinho has overlooked the England player in favour of other United footballers like Ashley Young, Daley Blind and Matteo Darmian. It seriously looks as if the career for Shaw is over at Manchester and if the young player from the south of England wishes to reignite his football career, he must leave Old Trafford.
Whether his old stomping ground at Southampton will prove to be the platform he needs, once again, remains to be seen.