Premier League leaders Manchester City could on the verge of losing star striker Sergio Aguero. According to Spanish news outlet, Don Balon, La Liga giants are Real Madrid are keeping tabs on the former Atletico striker and Alexis Sanchez's move to Etihad could pave the way for Aguero to make a switch to the Bernabeu.
Aguero has been one of the best South American strikers the Premier League has had, and over the years, the Argentinian International has been constantly scoring goals for fun. However, with him possibly leaving the Etihad next summer, here are three players who could potentially replace the former Atletico Madrid striker.
Andre Silva – AC Milan
One of the hottest attacking prospects in European football at the moment, Andre Silva's stunning move to Milan this summer, raised quite a lot of eyebrows. And even though the 22-year-old has failed to make an impact in the Serie A, his blistering performances in International competitions has caught the eye of several high profile teams in Europe, including FC Barcelona.
The young forward has a stunning record when it comes to International matches. In just 18 matches, the youngster raked up 11 goals for the Portuguese national team.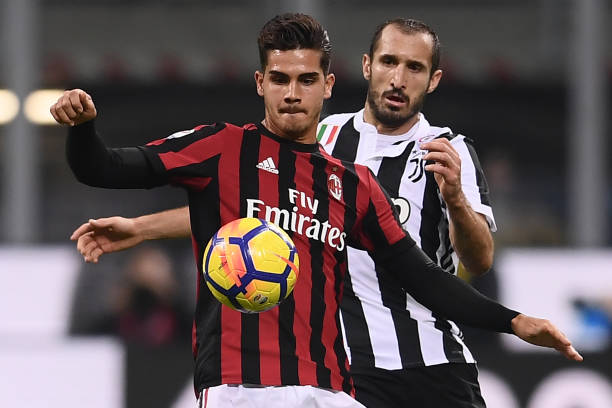 Andre Silva is much more than just a regular striker as the 22-year-old. His physical prowess enables him to hold onto the ball for a long time, while he is also good at build-up play. Furthermore, he is also very good in possession and has incredible finishing traits, which are evidently reflected in his impressive goal-scoring tally.
Overall, the AC Milan striker could be a perfect match for Pep Guardiola's style of play, and therefore, a suitable replacement for Sergio Aguero.
Timo Werner – RB Leipzig
Timo Werner is currently the man of the moment in German football. After penning a deal with RB Leipzig in the summer of 2016, the youngster is causing shockwaves in the German top flight.
While he may not be the most herculean striker in the world, Timo Werner has all it needs to thrive as a world-class striker. He is blessed with sheer pace which is particularly helpful considering the counter-attacking approach from RB Leipzig. While he is also quite comfortable in possession and has a killer finish up his sleeves.
Werner helped his team finish 2nd in their impressive debut campaign in the Bundesliga last season, scoring 21 goals, eventually becoming the third most lethal striker in the corresponding season. He has also been a huge part of Leipzig's offensive department this year too, bagging six goals in nine matches.
His stock is clearly on the rise and many consider him as the right man to lead the German attack in the FIFA World Cup next year.
Antoine Griezmann – Atletico Madrid
Griezmann is a much more productive and a far riskier choice when it comes to replacing Sergio Aguero. The Atletico Madrid superstar is on the verge of leaving the club, and as per reports, Manchester City have also joined the race for the French International.
Antoine Griezmann has been a top-notch performer in La Liga for the past three or four seasons. At the age of 26, he is already regarded as one of the world's most highly talented attackers.
Even though FC Barcelona are the clear favourites to land on the 26-year-old next summer, Griezmann will, without a doubt be a stunning replacement for Sergio Aguero.
Read more about how his move to Etihad could hugely strengthen Manchester City in this article.
The following two tabs change content below.
Anas Molla
An ageing teenager who apparently still likes Twenty One Pilots and HIMYM. Also fascinated by Greek and Egyptian mythology and history. Still waiting for my man Milos Raonic to win a Grand Slam.
Latest posts by Anas Molla (see all)