Tottenham are currently looking in glorious form in the Premier League as well as the Champions League. Their last victory was one, which will remain in the memory of every Spurs fan for many days to come and it came last Wednesday against Real Madrid at their makeshift home ground for the season, Wembley. They routed the European champions by 3-1 to emerge victorious and are aiming to add to their glory in the near future.
The North London club have a number of players who have performed excellently over the last couple of seasons for the side and are looking to repeat the good work in the future as well. However, a lot of them have been targeted by rival clubs from the Premier League as well as Europe and some of them might be on the verge of switching sides in the next transfer window.
One such player is English left-back Danny Rose, who might be making his way out of the club in the near future. Reportedly, the defender has attracted interest from a number of Premier League biggies including Manchester United, who are closely monitoring his comeback from injury.
The 27-year-old missed a chunk of the season in the last term and was unable to feature in the first eleven since the start of this season. However, he has now recovered from the injury and has also featured for his side in their last match in the Carabao Cup, which they infamously lost against a resilient West Ham United side, in their own backyard.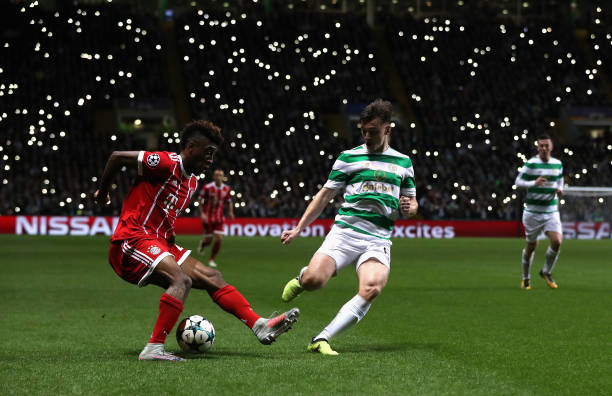 His comeback from injury has reportedly rekindled the interest from the Red Devils and they might look to table a bid for him in the next transfer window. Though Spurs might not want the Englishman to leave the club, they might have to succumb to the pressure, as the player is also reportedly interested in switching sides in the near future.
This has made the North London club look for a viable replacement for their English ace and they are eyeing several players to replace Rose if he leaves the club. Among a few worth mentioning, the likes of his compatriot Luke Shaw and Scottish left-back Kieran Tierney is right on the top of the list.
Shaw, who is part of the Manchester United squad, is currently struggling with fitness issues. So it might not be a very good ploy for Spurs to look for a swap deal between him and Rose in case he makes a move to Old Trafford. Tierney, however, might be a better fit in the place of the English left back and given his young age, can turn out to have very good prospect at the North London club.
However, it might not be easy for them to get hold of the Scottish ace, as his current side Celtic will be defiant to let go of him in the near future. Who do you think Pochettino should target if Rose leaves?