The summer transfer window saw clubs around England spend millions on star players but Liverpool's Mohamed Salah, with 9 goals in 12 PL games, stands as the top scorer so far this season in the domestic league and is easily the signing of the summer so far. He has been a treat to watch this season and has given Liverpool an impetus in their surge to be back ruling Europe.
His returns in front of goal have alerted even the best of teams and according to ex-Egypt international Mido, it is not long before European giants like Real Madrid come calling. Salah has his own weaknesses but is currently one of the best wingers in Europe. So if he does move to Real Madrid or other clubs, who can Liverpool replace him with?
Here are three players they should sign, to negate the loss of Salah in the near future:
Lucas Moura (PSG):
The Brazilian winger is one of the quickest and skilful wingers in Europe at the moment but the amount of quality in the squad at PSG has seen him play just 71 minutes of league football this season. He has a goal and an assist in that time, and at just 25, is a long-term option for the Reds. His playing style is similar to Salah, and he is actually more technically gifted than the Egyptian, making him a superb replacement, who will also be available on the cheap.
Marco Asensio (Real Madrid):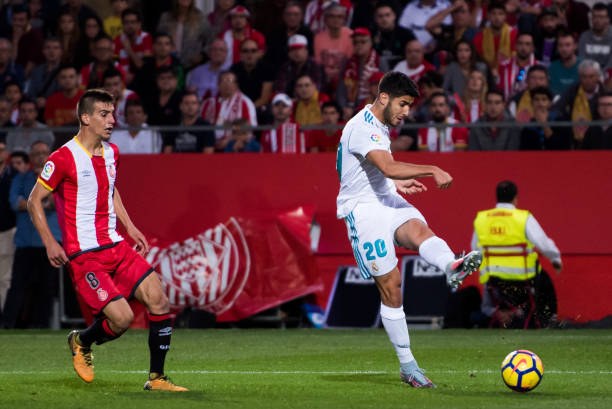 If Real Madrid end up showing interest in Salah, Liverpool should definitely look to price of their prime assets in Marco Asensio. One of the most impressive youngsters to have risen to fame in recent times, the 21-year old has four goals and two assists already this season. He is already striving for more first-team game time and the addition of a new winger has every chance of pushing him out of the Bernabeu. He may be a bit expensive but at his age, he is well worth the investment.
Inaki Williams (Athletic Bilbao):
Another La Liga star Liverpool should look at, a long-term transfer target, is Inaki Williams. The Athletic Bilbao star is a versatile player with loads of pace and strength to add to a technically gifted game. He has two goals and three assists in the La Liga this season and his ability to lead the attack along with playing on the wing is what makes him an effective replacement for Salah at Anfield. At just 23, he is still evolving as a player and under Klopp, he could turn into a world-beater, something he is already well equipped to be. However, he may be the most expensive choice on this list for the Reds.