Chelsea FC have had a season full of ups and downs, much like a roller coaster ride. After winning the title the previous season, Conte's men lost out in the Community Shield and in the opening game versus Burnley. When everyone thought a repeat of the 2015-16 season was around the corner, they turned it around by beating aspiring title winners, Spurs, at Wembley.
They steadied the ship again, with a run of victories against Everton, Leicester and Qarabag FK. The Blues then continued to play their A game by scoring 5 against Nottingham Forest, 4 against Stoke and by beating Athletico Madrid at Wanda Metropolitano. At this point of time, they looked ruthless in all competitions. Just a couple of days later, they were outclassed by Manchester City in their own fortress. After an international break, they probably played out the shocker of the season, losing to a rock bottom Palace side, who hadn't scored until then.
Next, in the Champions League, they surrendered a 2-0 lead to Roma at the Bridge, something that is never expected by Chelsea. They silenced their critics again by winning three in a row, in the span of a week. These victories came against Watford and Bournemouth in the league and Everton in the Carabao Cup. Finally, they suffered probably their worst loss in Champions League in a long time, at Rome. They were trounced 3-0 by the Giallorossi.
It is seen in the past that Roman Abramovich's saturation point with respect to managers is quite low. Chelsea have changed way too many managers in the last decade, including some big names such as Carlo Ancelotti, Roberto Di Matteo, Jose Mourinho(twice), Rafael Benitez, Andre Villas-Boas and Avram Grant. In spite of tasting success at Stamford Bridge, some of them have been axed by Abramovich. Under Rafa Benitez they won the Europa League. They filled up their trophy cabinet with the help of Jose Mourinho, totally 8 of them in just over 4 seasons.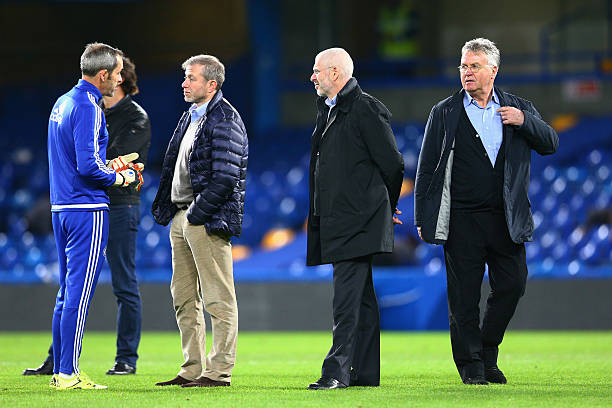 With Di Matteo ,they won their maiden Champions League title. In spite of the glory, they were sent back, which clearly illustrates the owner's patience. After a shocker 2015-2016 season where Chelsea finished 10th, Antonio Conte arrived and did what he does best, win domestic titles. Chelsea looked almost unplayable last season, finishing with 93 points with the help of 30 wins.
The former Italy boss has had too many problems at once. Starting from the summer transfer window, he struggled to bring in desired players such as Alex Sandro, Fernando Llorente, Alex Oxlade-Chamberlain and Ross Barkley. In addition to that, they sold Nemanja Matic, one of their most important players, straight to their title rivals Manchester United. Rumours suggested that it wasn't Conte but the board and the player that were responsible for the transfer.
This spoiled the relationship between Conte and the club chiefs. This indeed led to a shallow squad, without many players, who could help Chelsea win multiple titles. To add to this issue, the Champions suffered a list of injuries. Their player of the season last year, N'Golo Kante has been out for a month now, which has strongly affected them. David Luiz was suspended for a few games, Danny Drinkwater took a while to get himself back on the pitch, Eden Hazard wasn't at his best for the most part of the season after returning from injury and recently, Victor Moses suffered from a hamstring injury.
Another reason is the hectic schedule due to Champions League, which is hard for the players to adapt to, as they were playing just 3-5 games in a month last season. Lastly, Antonio has been pestered by the media too. Just because he claimed that he wants to go back to Italy, they have been hanging on to him for that one statement. He hasn't been talking to the owner off late too, which adds to the list of problems.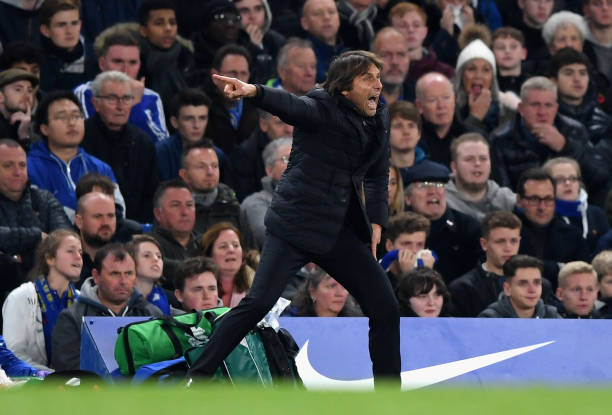 Conte has achieved a lot of success as a manager. He has won the Serie B with Bari, Serie A four times, Supercoppa Italiana and the Premier League. His teams usually play direct, high flying football with defensive solidity.
If Jose Mourinho could be trusted till the 17th of December having been in the middle of a lot of problems back then, Antonio Conte too should be the man to be trusted. When Jose was sacked, Chelsea were languishing in the bottom half of the table with 9 losses out of 16 games. Conte has lost just 4 this season, then why should he be sacked?
Without adding too many players into the squad, having built a Chelsea squad that finished mid-table in 2016, he lifted the spirits of millions of blue hearts. They have progressed to the quarter-final of League Cup and are still favourites to qualify for Round of 16 in the Champions League as they have 7 points, four more than Athletico Madrid. That is surely not too bad.
When things go wrong, they go horribly wrong in the game of football. What matters is how a club, a family comes together to rescue on of their own members to rejoice again. The man is expressive, be it on the touchline or in a press conference. The players need to understand his emotion and live up to his expectations. After all, it was the Italian mastermind who picked them up when they were all low on confidence and going through a lot of criticism.
In order to keep the Blue flag flying high, Chelsea need to stick together, stay relaxed and work with their coach to make him feel at home at the Bridge. They all want to see him hugging his assistants, diving into the crowd or jumping for joy. Hence, Antonio Conte needs to be backed by the players, fans and the owner as he is the one to repeat glory at England's capital. He must remain as Chelsea's manager.
Has the victory over Manchester United only made his case better?