Injuries are an integral part of every sportsman's career. A nightmare to all but on the other hand, a steep learning curve. Such is the nature of this trade as these injuries can hamper and put one down so hard. Danny Ings' case was no less different.
498 days, 85 matches. The numbers are quite staggering. These are respectively figures which represent the time Danny Ings spent in the treatment room. Danny Ings' life at Liverpool took two huge hits as he was troubled by a Cruciate Ligament Rupture and a horrible knee injury. He has only been on the pitch for 92 minutes since Jurgen Klopp's arrival at Liverpool.
But the ex Burnley striker is now fully fit and raring to go again. The Englishman has 8 appearances in Liverpool's u-23 side that is helping him get back his fitness and match sharpness. Ings has been doing quite well in his development recently scoring four and assisting twice in a thumping win over Bristol City. But how early or late is it for Ings to step it up in the senior team?
Klopp has hailed Ings' work ethic and his dedication when he indicated that the talisman was ahead of schedule. But as we have stated above, the striker was away for almost 500 days. While he has impressed hugely with the under-23 side, making a return to the grand stage is a whole new ball game.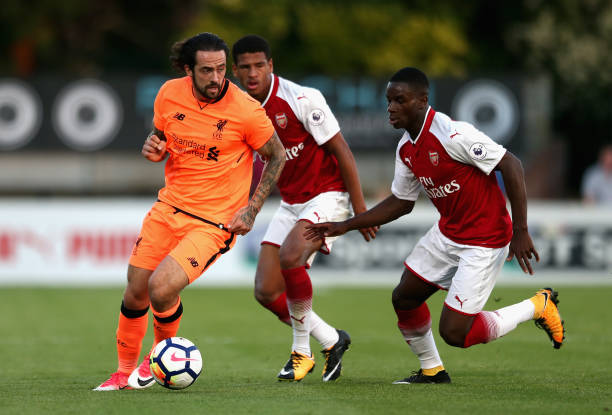 Liverpool's attack is already overflowing with talent and a place in the first 11 would be highly unlikely. With the like of Salah, Coutinho, Firmino, Mane, Sturridge, Solanke all ranked higher at the moment, Klopp would be in no hurry to bring Ings into the mainstay.
Ideally, it would be best for both the player and the club to ensure that he is battling on the grand stage rather than the under-23's by letting him go out on loan. A move that not only guarantees regular football but also slowly gets him used to the most elite. A current example would be that of Kurt Zouma who was a regular in Conte's side, unfortunately, tore his ACL. Upon being fit, Chelsea did the smart move by letting him go out on loan to Stoke City.
The Reds need to look around for the right suitors who will help Ings regain his match sharpness and possibly prepare him to challenge for the front line come next season. Playing at just the under-23 level would ensure his fitness but not develop him significantly. Once the window opens in January, Klopp will need to act quickly not only in additions but also offloading stars who need their time away and Ings is one such case.
Should Ings be induced slowly into the senior team or be let out on loan?