Tottenham Hotspur faithful are starting to believe that something special is in the making with Mauricio Pochettino leading the way. In just his second season, the Argentine went ever so close to clinching the Premier League title. Tottenham have seen immense growth in the last couple of years and now mean business at the European front as well making their case by thrashing Real Madrid 3-1 at Wembley. But with all that said, to reach the heights they aspire, a few signings could bolster their chances immensely. Let us take a look at three players Tottenham could sign in January to help their cause.
Antoine Griezmann (Atletico Madrid):
Tottenham are hugely criticized as a team highly dependent on Harry Kane's service up front. And that criticism is understandable given that they lost both their games this season that their talisman missed out on due to injury concerns. An induction of France's red-hot goal scorer makes them ruthless in attack. A left and right footed attacking pair is as lethal as it can get.
A prime example of that would be Suárez and Sturridge who tore defences apart. One can imagine that this would be even better and a nightmare for defences. Not only does it provide the option of playing two world-class strikers up front for Pochettino, but it also supplies a great amount of squad depth if either of them are out injured. Reports suggest that the Atlético Madrid players are fed up with Griezmann's performances.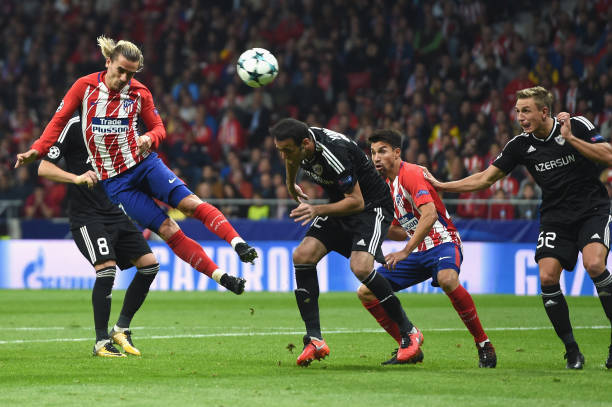 Given that Manchester United almost pocketed the star last summer, it would be a hard one to pull off for Pochettino. But it is a move definitely worth the shot.
Fabinho (AS Monaco):
An integral part of Monaco's title-winning side last season, he has been hugely praised for his performances in the middle of midfield. Boasting an average pass percentage of 85%, the Brazilian makes very good use of the ball. He bagged 12 goals and 6 assists last campaign, a truly remarkable tally for a defensive midfielder.
Manchester United are again hunting for the big boys and he is one of them at the moment. Tottenham could boast about their strength regarding their defensive midfielders if the move does happen as he would join the likes of Wanyama and Dembele. A Fab move on the cards?
Lorenzo Insigne (SSC Napoli):
If there is one position on the pitch that Tottenham would need to reinforce, it would be the attacking wingers. Given that the front three of Kane, Alli and Eriksen play more centrally, an induction of a renowned winger could give them a whole new dimension. His pace and trickery could provide a huge outlet if they come across teams that defend narrow and deep.
With Tottenham almost certain to reach the last 16 stages in the Champions League, they are likely to come across teams that are different to the ones they have played. A majority of Tottenham's attacking play goes through the middle and understandably so due to their forward line. But investment in a high-quality winger might heap more problems for opposition defenders.
Should Mauricio Pochettino sign these three stars come January?