As long as the misery at the back continues to grow for Liverpool, so will the pressure to add world-class defenders to their ranks. Liverpool have fought all summer to land their number one transfer target Virgil Van Dijk but have been utterly disappointed in their efforts. Southampton were in no interest to speak business, unlike their previous encounters.
However, The Reds are unwilling to give up their pursuit of Van Dijk and are likely to bid again in January. But there is no guarantee that The Saints authority will drop down this time and allow one of their most prized assets to depart. With that said, we take a look at 3 alternatives that Liverpool could turn to:
Kalidou Koulibaly (SSC Napoli)
The Napoli centre-back has been linked with a move to Anfield in the summer although there was little movement from the English side. But now might the right time to step up their interest in the Senegalese. He is off to a great start this season with 2 goals and an assist together with 8 clean sheets in 17 outings.
An attacking minded defender who knows his duties at the back could be a huge asset and one that Liverpool dearly need at the moment. Although Rafa Benitez is a man with little to no connection with the club, he was the man to convince Koulibaly to join Napoli from Genk when in charge of the Naples side back in 2014. If at all the player desires to seek advice from his former boss, things could get quite interesting for the Anfield faithful.
Stefan de Vrij (Lazio)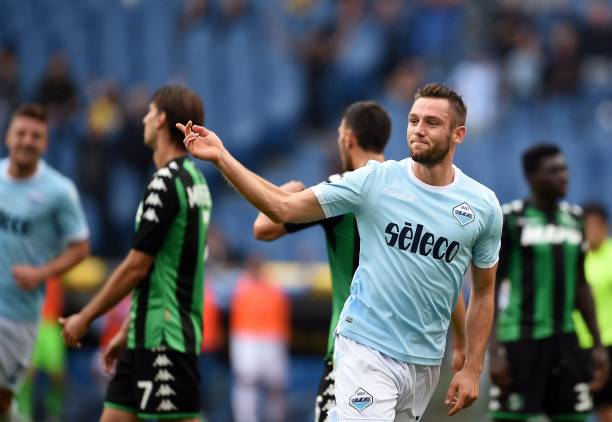 The Dutch international's start has been quite brilliant as well. Having made 10 starts under Simone Inzaghi, he has scored 2 twice. The Lazio defender reads the game ever so well and makes crunch interceptions. Jurgen Klopp is a man who likes his team playing from the back. de Vrij's passing accuracy is quite staggering with a pass success percentage of 94.3.
The two clubs have their history as Lazio came calling for Liverpool veterans' services Lucas in the summary. It could help Liverpool edge out other competitors and win the signature of the Dutchman.
José Giménez (Atlético Madrid)
The Uruguayan is one of Europe's brightest talents around. The Atlético Madrid man is just 22 but is an integral part of Diego Simeone's side. He is a part of a team that is hardly drilled in the defensive aspect of the game. The Madrid based side conceded a minimal 27 goals last campaign averaging only 0.71 goals per game a highly remarkable number. These are numbers that denote how disciplined the Los Indios' defenders are, something that the Liverpool defenders seem to lack.
Giménez would be a great addition to this Liverpool squad not just to sort their existing problems at the back, but also on a long-term basis. Giménez also expressed his interest and admiration to play in the Premier League given that the games are highly competitive in England. Atlético Madrid, on the other hand, are known to offload their star names if the right offer is on the table. Should Jurgen Klopp push for the Uruguayan?