Last time Tottenham Hotspur plucked out a player from MK Dons, the world was introduced to Dele Alli. The impressive kid from MK Dons has gone on to become a world beater and at the early age of 21, he is being set up for a career-to-compare with the best.
Two and a half years have passed since the attacking midfielder was signed by Spurs and now they are looking to repeat the trick again with young defender Callum Brittain.
Brittain is currently playing for MK Dons and was recently called up to the EnglandU20 setup and rewarded the faith shown in him with splendid performances. Brittain plays as a right back and in the set up two goals for his national teammates when England U20 side hammered Italy U20 5-1.
The right-back broke into the first team last season and currently at the age of 19 has great potential to make it big in his career. His excellent run of form has earned him the interest of Chelsea and Tottenham who are keeping tabs on the progress of the young Englishman.
Southampton and other Championship clubs have also shown interest in snapping up the 19-year-old from MK Dons.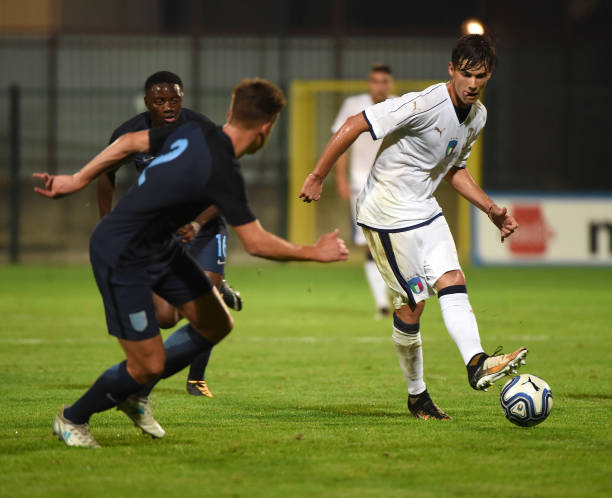 MK Dons faces a tricky situation in hand now with Brittain and the ball appears to be in the court of the player. Although they have been positively delighted with the growth and development of the player, Brittain runs out of contract next summer. With so many big clubs chasing his signature it may become impossible for MK Dons to hold on to their new rising star.
Should the likes of Tottenham and Chelsea come calling for the young right-back it seems unlikely that he will turn them down in favour of a stay with MK Dons. The 19-year old started his career as an out and out winger but over time as his game developed he has become a right back. Although pegged back in his position of play, his attacking flair has not suffered any distress as is visible in his performances. He still overlaps and runs down the right channel and likes to join in to create goals for his team.
With Tottenham losing Kyle Walker, they have Kieran Trippier and Serge Aurier at the right-back position. Trippier is a hard working player but still has not shown glimpses of overtaking the best right backs in terms of quality and although Aurier on his day is unstoppable, the Frenchman has too many disciplinary issues and is a lot to deal with for any manager.
With Mauricio Pochettino as the manger of Tottenham, if Spurs do sign Brittain, he is likely to get a good number of chances with the Argentine manager being a firm believer in attacking full backs and young players with great potential.  Despite having competition, Brittain should not turn down Spurs, for his natural attacking gameplay is tailor-made for Tottenham's attacking team.