Danny Rose sparked up a controversy with his comments about Tottenham Hotspur in the month of August. The 27-year-old criticised Tottenham for their lack of ambition and their inability to bring in big names. Despite apologizing for his scathing remarks, Tottenham fans surely won't forget the words directed at the club by the left-back.
Some even feel that it was, in fact, a backhanded attempt to try and engineer a move away from the club. This perhaps isn't particularly a far-fetched inference as the England International has been a subject of quite a lot of transfer speculation.
Although Ben Davies has done enough to make the left-back spot his own, there is no recognized left-back to act as a cover for the Welshman other than Danny Rose. This has given rise to reports linking the North London outfit to Fulham youngster Ryan Sessegnon. The report suggests that Tottenham are planning a £50m swoop for the left-back.
At 17 years of age, Sessegnon is still quite young. Despite his age, his performances are really mature for someone so young. Sessegnon featured 25 times last season and scored five goals and because of his displays, he has featured in all of this season's games.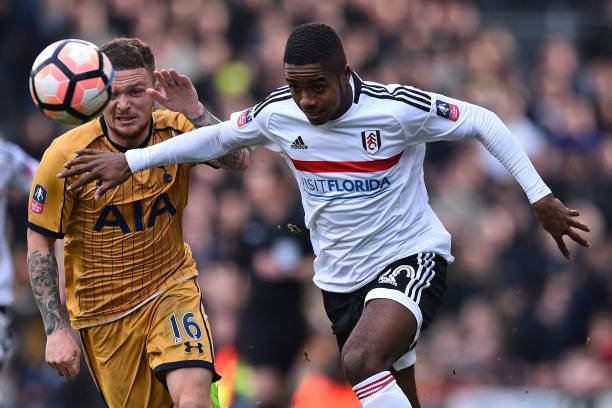 Sessegnon ticks all boxes for an excellent modern-day full-back. He makes some marauding runs forward with pace and has the ability to drive inwards from wide positions. Last season he successfully completed 19 take-ons and has 12 take-ons this season already which is decent for such a young player.
He also has an eye for the goal and has got a decent finish on him. This is quite evident from the stats as the youngster managed 5 goals last season(as already mentioned). Even defensively, he is quite good and can hinder a counter-attack with his pace. His tackling ability is one of his important attributes.  Given time, the youngster may evolve into an excellent player and the process of his development may be further fast-tracked playing under the wing of Mauricio Pochettino.
With Tottenham playing three at the back, someone like Ryan Sessegnon, who adds so much offensively, can help them to the next level.  He may have to play as an understudy to Ben Davies in the beginning and with time, he may be slowly integrated with the first team and rotated with Davies, given Danny Rose is on his way out.
Tottenham will have to battle it out with several other big European clubs if they are to acquire his services. Fulham have the upper-hand in the deal as the youngster's present contract runs till 2020 and thus the Cottagers can command a hefty fee. So is he an option for Spurs?