It's been a bizarre season for Liverpool so far and following Sunday's draw against Newcastle, Jürgen Klopp's side find themselves in the midst of a rut which sees them in urgent need of a positive response after the international break, with two high-pressure consecutive games against Manchester United and Tottenham Hotspur on the horizon.
Following a torrid September which yielded just a solitary win against Leicester City in dramatic circumstances, Liverpool already have very little margin for error in order to stay in touch with their rivals at the top of the table. There is a general sense of anxiety and enormous frustration not only with the results but also the manner in which recent games have played out.
Liverpool's defensive fragility is well-documented by now, and Klopp's decision not to pursue an alternative centre-back target in the summer transfer window after the Virgil van Dijk fiasco is already proving costly on a weekly basis. Joel Matip has endured an inconsistent start to the season, while Dejan Lovren remains error-prone and is having to take painkillers in order to play with an ongoing Achilles injury.
Both players were brutally exposed against Newcastle as a simple ball down the middle from Jonjo Shelvey was enough to slice straight through them and set Joselu through on goal to score with an ultimately fortunate finish. A similar situation also occurred for Sergio Aguero's opening goal in the 5-0 defeat against Manchester City, with defenders slow to react and cut out the danger.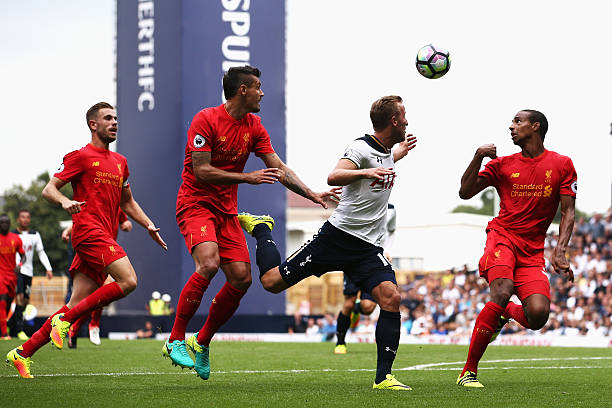 With the expansive way in which Liverpool set up, the back line is often left exposed due to the lack of midfield cover and therefore any momentary lapse in concentration or positional discipline often leads to a clear-cut chance for the opposition. While major question marks remain about the individual quality of Liverpool's centre-backs, it is a gross simplification to suggest they are the sole cause of Liverpool's defensive issues.
Although Liverpool have been incredibly profligate in front of goal, spurning countless golden opportunities with erratic finishing, their susceptibility at the back means they are almost incapable of grinding out a 1-0 victory and are instead reliant on their attack to cover basic and recurring deficiencies at the back.
A key part of the problem is that Liverpool have not had a settled back four all season. The best defensive units are always built on consistency and partnerships, which is almost impossible to build when the individual personnel are being chopped and changed with such regularity.
The absence of Nathaniel Clyne has been relatively understated when analysing Liverpool's failings of late, with the right-back still on the road to recovery having missed the entire season so far with a back injury sustained early in pre-season. His absence has left Klopp fielding two talented but very inexperienced players at right-back in 18-year-old Trent Alexander-Arnold and 20-year-old Joe Gomez, neither of whom are natural right-backs by trade.
Alexander-Arnold has proven himself to be a dangerous weapon going forward, capable of whipping quality crosses into the box while also demonstrating his technical ability with his short passes and link-up play in the final third. A sumptuous 30-yard free kick against Hoffenheim also showcased his impressive set-piece prowess.
However, Alexander-Arnold has spent much of his fledgeling career in midfield for Liverpool's academy and is often caught out of position defensively and can struggle in one-on-one situations. Klopp has publicly explained that he must learn to defend properly before he can become a first-team regular at right-back.
Gomez, meanwhile, is naturally a centre-back and offers less attacking guile going forward, as seen against Newcastle who were clearly content to allow him time on the ball in the knowledge he is unlikely to cause problems in the final third. Gomez is generally composed in possession, but like Alexander-Arnold, he is still learning the role and can be caught too far upfield at the wrong times (especially notable against Leicester), also recklessly lunging into tackles and picking up unnecessary bookings (and a red card against Sevilla).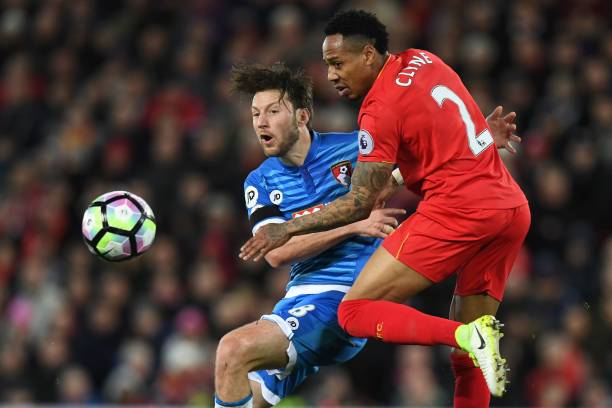 Clyne, on the other hand, is an unspectacular but highly dependable right-back who knows exactly what is required from the role, inside out. While there are undoubtedly limitations in the offensive side of his game- particularly with his crossing ability- he times his forward runs well and is positionally intelligent, rarely ever leaving his zone exposed without adequate cover.
While Clyne doesn't possess the attacking spark of Alexander-Arnold, he recycles possession and keeps the ball moving rather than trying to beat his man and getting caught out. His combinations with Sadio Mane and Adam Lallana last season were an underrated component of Liverpool's build-up play- a feature which has not been replicated this season due to the change in personnel.
In terms of defending, he's as solid and tenacious as they come and is excellent in one-on-one situations against fast and skilful wingers- something Liverpool will have to prepare for should they progress from their Champions League group. Having started 37 of Liverpool's league games last season, his absence this campaign has undoubtedly contributed to the lack of certainty and reliability in the defence, with the full-backs rotating every two or three games.
In a squad which is full of exciting and mercurial talents, the reliable presence of Clyne who guarantees at least a six or seven out of ten performance every single week has been a huge miss for Klopp and the defensive balance he provides would compliment the far more attack-minded Alberto Moreno on the opposite side.
Both Gomez and Alexander-Arnold have considerable potential, but learning a complex and demanding position in an already-uncertain defensive unit which is clearly short of confidence and composure is a very difficult task. At 26, Clyne is one of the more experienced figures in the Liverpool squad and his assured presence will be a major boost as Klopp seeks to find that elusive defensive solidity and consistency which has hampered his side's stuttering start to the season.