According to Don Balon, European champions Real Madrid are interested in the services of PSG's star striker Edinson Cavani. It is believed that the Uruguayan is currently the number one target for the Spanish giants.
Real Madrid have endured a difficult start to the campaign this season. Following an extraordinary season last term, Los Blancos have struggled to strike their dominance in the La Liga so far. Already trailing league leaders Barcelona by a whopping seven points, Zinedine Zidane's men desperately need some offensive reinforcements in January.
The famous offensive trio, 'BBC', has combined for just two goals this season. While Cristiano Ronaldo was suspended for the first four league games, Gareth Bale and Karim Benzema have had their fair share of injury troubles.
As for Real Madrid, shipping off Alvaro Morata and not signing an adequate replacement has finally come back to haunt the Spanish champions it seems and they are desperately in need of someone who can quickly make an impact at the Bernabeu.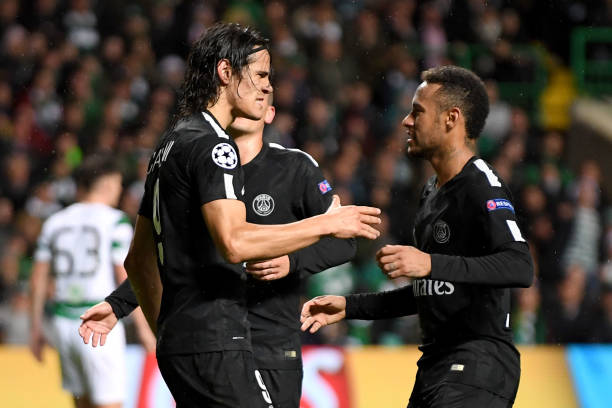 Edinson Cavani can be the perfect buy for the Spanish champions. The 30-year-old has started the season with a bang, scoring eight goals in eight games, following a 35 goal campaign last season. However, the Uruguayan hasn't really embraced the club's newer signings this season.
Cavani has been the centre of tension at the French club, arguing with the likes of Neymar and Dani Alves over free-kick and penalty duties during PSG's 2-0 win over Lyon last month. The former Napoli talisman has also reportedly snubbed a €1m offer from the club to give up his penalty duties to the world record signing Neymar, which only signals discontent in the PSG camp.
The reports further claim that Edinson Cavani is apparently 'going crazy' over wanting a move away from the Parc des Princes. Therefore, it could be the perfect time for Real Madrid to offer a bid for the Uruguayan International.
PSG, on the other hand, would be fairly happy to let Cavani leave the club if Arsenal man Alexis Sanchez heads into the opposite direction. The Chilean is highly unsettled at the moment and a move to PSG looks very much likely next summer or even in January.
Edinson Cavani could easily slot in as the main centre-forward for Los Merengues, following the absence of Karim Benzema. He could even retain his place in the side considering how impressive he has been in recent years. Cavani's attacking belligerence in the final third, will aid Real Madrid to no end. But at 30, he is no long-term options. So should Real go for him?