After being relegated from the Premier League last season Middlesbrough had a lot of work to do to fix their team. They lost big stars such as Victor Valdes, Alvaro Negredo and Gaston Ramirez. Therefore, it was clear they needed to bring in several players in order to rebuild over the summer.
Middlesbrough did exactly that. They brought in 10 new players and spent just over £50 million. But as we are now 11 games into the Championship season and Boro have played a hand full of cup games, we can now look back at who has excelled for Middlesbrough since arriving this summer and who has flopped.
Darren Randolph: 9/10
Since arriving from West Ham in the summer Darren Randolph has been one of Boro's top performers. He has kept five clean sheets in 11 league games which isn't that bad considering how poor Boro have been in recent weeks.
Furthermore, he has made countless excellent saves for Boro already this season preventing them from either losing or drawing games. In fact, he has made so many good stops already this season Middlesbrough even made a little video of some of his saves this season. Randolph has been one of Middlesbrough's best signings this season, especially when you realise they only paid £5 mill for him.
Randolph did make one error which lead to Boro conceding vs QPR. However, that was also Ben Gibson's fault.
Cyrus Christie: 9.5/10
Christie like Randolph has been on fire for Boro so far this season. He is a fast attacking full back. He loves to dribble and take players on. But he can also get back and put a shift in defensively for Middlesbrough. The Irish international is a great all-around right back and Boro look to have actually found a good right back in Cyrus after several years of being without one.
Christie has started every Championship game for Middlesbrough and has managed a goal and assist. His goal coming against Fulham to earn Boro a draw. Also, he cost Middlesbrough less than £3 mill and considering how consistently well he has performed, he is surely up there as one of Boro's best summer signings.
Ryan Shotton: 3/10
Ryan Shotton has only made one appearance for Middlesbrough since signing in August. However, that one appearance was in Middlesbrough's 2-2 draw with Brentford and he did not do well.
Granted this may be because he has not played much football this season. But as he has only played once for Boro and he was not good, he is probably Boro's worst signing of the summer.
Connor Roberts: 6.5/10
Connor Roberts is on loan at Boro from Swansea this season. He is only 22 and was only really signed as a right back cover for Cyrus Christie.
With this in mind, Roberts has actually done well for Boro with the role he has been given. The Welshman hasn't played in the Championship this season. But he has played both of Middlesbrough's League Cup games. Both of which he played the full 90 minutes and both of which Boro won and kept clean sheets.
Therefore, while he hasn't set the world on fire at Boro, he has done well in the task's he has been given.
Jonny Howson: 5.5/10
Howson was a signing many Boro fans weren't to keen on. Until they found him on YouTube scoring 40 yarders for Norwich, then they got a bit more excited.
However, even if you discount the fact he hasn't scored for Boro this season, his displays have not been good enough. Boro's last game at Brentford springs to mind. Howson gave the ball away constantly, didn't track back enough and also could have easily prevented Brentford's second by sliding. Brentford's second goal also came from Howson giving possession away.
Howson has played 10 Championship games this season. So, Monk clearly likes him. However, he hasn't done great and when Grant Leadbitter has replaced him, the skipper has put on much better shows.
Lewis Baker: 6.5/10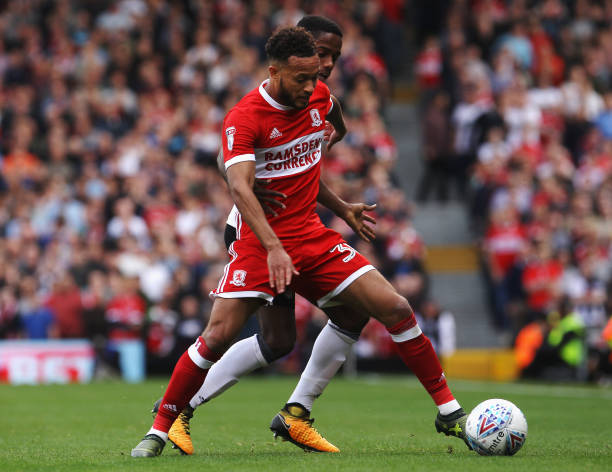 Baker has had a bit of a tough time at Boro since signings. This is largely because Middlesbrough switched to a 4-2-3-1 and he is the only player who could really play the CAM role, despite naturally playing a little deeper at CM.
Despite this Baker has done decently. He scored in Middlesbrough 3-2 win over QPR and the Chelsea loanee has also created the most chances for Middlesbrough this season. So, given he has been thrust into a role he isn't that used to playing, he has done pretty well.
Marvin Johnson: 7/10
Johnson was Middlesbrough's only deadline day deal this year and it's safe to say many fans were not too happy to learn he was coming over someone like Jota.
Since then though, Johnson has won over many fans with some top performances. In his six games for Middlesbrough, he has scored one and assisted two. He also got a man sent off at Villa after breaking through on goal. Johnson is very fast and can cause defenders some serious problems. He also only cost Boro around £2.5 mill which is a real steal for how well he has done for Middlesbrough already.
Ashley Fletcher: 6/10
Since arriving at Middlesbrough Ashley Fletcher has made just one start in the Championship for Boro. He has, however, made 10 appearances coming off the bench nine times, mostly for the last 10 minutes or so.
In those 10 appearances, he has scored and assisted one. Plus when he comes on he does bring good pace which can worry tired defenders.
But he did cost Middlesbrough around £6.5 mill. This is a lot of money to just be making 10-minute cameos and scoring just one goal in the league. Therefore, while Fletcher hasn't necessarily been bad, his price tag demanded more than he has given this season.
Martin Braithwaite: 6/10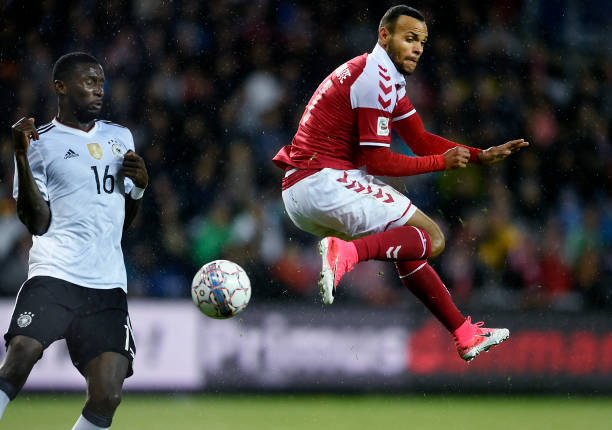 Martin Braithwaite was one of the most exciting signings Middlesbrough made last window. Unfortunately, he has missed much of the season through injury.
He played in Middlesbrough's opening day defeat to Wolves in which he missed a free header. Braithwaite was then injured in training and did not return until the 26th September coming on as a sub vs Norwich. He then started Boro's last game for Brentford. In which he looked sharp and scored his first Middlesbrough goal.
Braithwaite probably hasn't played enough to get a true reflection of if he was a good signing or not. But he did look good in Boro's last game.
Britt Assombalonga: 7/10
Assombalonga is Middlesbrough's record signing costing them £15 million. He is a proven goal scorer and this meant that when he signed everyone expected big things from him.
So far, he hasn't really delivered. Yes, he has scored five goals in 11 games this season. But he has also missed countless chances which have cost Boro points such as in the Nottingham Forest game. He also had a shocker against Norwich in which he could barely control the ball.
While five goals already this season is good by Boro standards, his price tag and reputation means he should be capable of much more for Middlesbrough.