Manchester United are currently on the top of their game in the Premier League and are determined to bring back their lost glory once again in the form of the Premier League title, making it a record 14th time for the Red Devils to win the coveted accolade. They are well on course, having won six of their first seven games this season and would be looking to carry over this momentum after the international break.
The Red Devils spent a decent sum in the transfer window this summer, bringing in top class players to revamp the side. The new recruits have responded very well so far this season and the club faithful will be hoping for another memorable seven months or so.
Manchester United are also looking to add some more new faces to their side and are currently monitoring a number of young players for the January transfer window.
One such player, who has attracted the attention of a number of big-name clubs in the recent times is the 20-year-old defender Dael Fry, who is presently playing for the Championship side Middlesbrough. The player has made a name in the English football circuit for his robust style of defending and is poised to make a move into the top flight with clubs like Manchester United and Chelsea interested in signing him this January.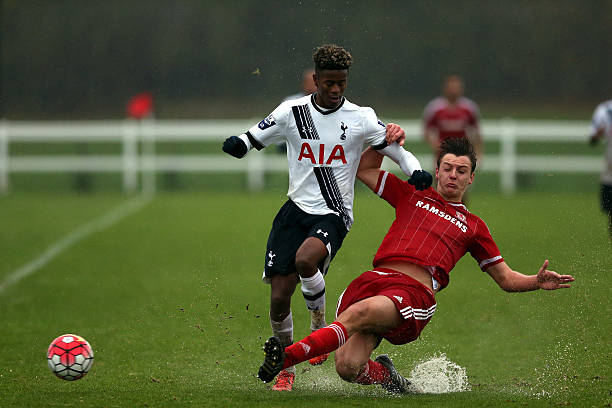 The 20-year-old is rated to be one of the best defenders in the Championship in the current scenario, having played a very important role in his side's lineup this season. The English youngster has made it into the first team through the youth ranks of Middlesbrough and is expected to make a mark in the near future for the club in their promotion bid.
Manchester United, who faced a number of problems in the team composition in the last term is trying not to repeat the same mistakes from last season and have already brought in a top class defender like Victor Lindelof. The gaffer Jose Mourinho is set to bring in more defenders into the side to prevent any further embarrassment for the club as well as the fans.
It is going to be a very good move for the career of the English defender if he makes the switch to a big club like Manchester United where the coaching staff will definitely help him improve his game in the long term. Also, the allure of fighting for a place in the starting eleven of Manchester United is something most young players are not able to resist.