Manchester City are currently in superb form, keeping their 100 percent record intact so far in the Premier League as well as Champions League. The players are all giving their very best in order to see their side playing some stunning football.
Amongst all the players who have been influential in helping their side win matches on a regular basis, the name that deserves a special mention is Belgian winger Kevin De Bruyne. The 26-year-old has demonstrated skills of the highest level since the start of the season and is considered to be the most valuable player for his side.
The former Wolfsburg player has made a difference with his brilliant skills and footwork in the middle of the pitch, laying off crucial assists for his side and helping his teammates score goals.He has also chipped in with a couple of goals, his last one being the winner in the game between the Citizens and the reigning Premier League champions Chelsea at Stamford Bridge.
The Belgian ace, however, did not have a very good outing in the Premier League last time he was here. The 26-year-old played for Chelsea but was unable to impress at that time. After spending a miserable time at Stamford Bridge, the player was notched up by the German side Wolfsburg.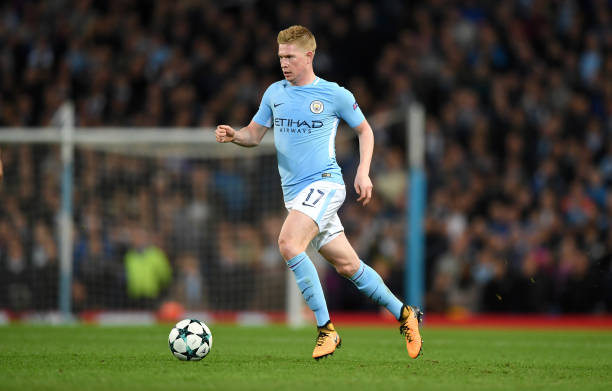 He soon started to show his class in his first permanent tenure in the Bundesliga after spending a loan stint with Werder Bremen. He attracted the eyes of a number of big-name clubs owing to his brilliant display and it was Manchester City who succeeded in adding him to their squad in 2015.
At the Etihad Stadium, the player is spending probably the best time of his career. He has already shown his guile and trickery with the ball in the middle of the pitch, leading his side to stand on the top of the league table. The club is also looking to return his favour by providing him a new contract, which is going to be a big one.
Reportedly, the player is set to get a tremendous hike to revamp his wage structure. This will help him become stable at the Etihad and dish out some brilliant performances in the near future. He is easily one of the best at the moment and deserves every bit of his new deal.