In an attempt to bolster their midfield options, Manchester City are seeking the service of Monaco star Fabinho. While they face strong competition from PSG, who are reportedly leading the race, the Citizens will feel confident of luring the midfielder to the Premier League, thanks to some good business relationship between the club.
Manchester City signed Monaco starlets in Benjamin Mendy and Bernardo Silva this summer for a combined fee of €107m. Both the signings have helped plug the gaps in their respective positions for Manchester City and the acquisition of Fabinho could be the final piece in the jigsaw for manager Pep Guardiola.
Versatility is the key weapon as far as Fabinho is concerned. The Brazilian defender turned midfielder, largely known for his incredible versatility, is an important cog in the Monaco lineup, even more so after the departures of some of their key players this summer.
Fábio Henrique Tavares – more commonly known as 'Fabinho', is naturally a full-back with the great tactical nous, technical abilities, and tenacity of a midfielder. In the 2014/15, the Brazilian featured as the club's number one right back for the most part of the season before being turned into a holding midfielder by Monaco head coach Leonardo Jardim.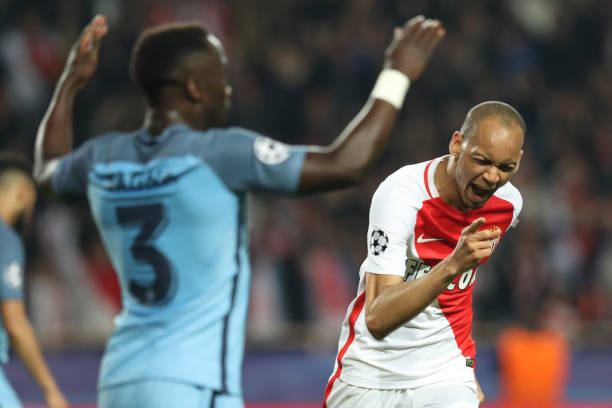 As a right back, Fabinho is a dynamic player, who can scour through opposition areas, and has the pace, physique, and acceleration to go with it as well. But his gameplay completely changes when deployed as a holding midfielder.
At the centre of the pitch, Fabinho becomes a strategist, someone who influences the game throughout the ninety minutes. Blessed with neat passing abilities, coupled with some great physicality, Fabinho is arguably one of the best players in the French Ligue 1 right now.
The 23-year-old has been a revelation since moving to the midfield position, and therefore, he could prove to be a perfect replacement for the ageing Manchester City midfielder Fernandinho. The Citizens have struggled to find a proper heir for Fernandinho's holding midfield position, but Fabinho looks like a match made in heaven for the Manchester giants.
The midfielder displays many of the physical and technical attributes which are perfect for Pep Guardiola's system at Manchester City. Fabinho can definitely make a big impact, should he move to the Premier League next summer.
Considering how influential he has been for Monaco over the years, a fee of somewhere around €60-€65m could be adequate for the services of the 23-year-old Brazilian superstar, which the former-Catalan manager will be more than happy to pay.