With the ranks of Roberto Firmino, Sadio Mane, Phillipe Coutinho giving him stiff competition and the signings of Mohamed Salah and Dominic Solanke, Divock Origi is a player nowhere in the plans of Jurgen Klopp right now at Anfield. Currently, on loan, at Wolfsburg, he has made six appearances for them so far and has chipped in with a couple of goals.
He claims to like life in Germany having stated that his current team is good and the stadiums too, are breathtaking. He does respect his manager and his parent club and was pleased with their victory over Maribor. He quoted, "they deserved it."
When asked about his own future he said, "I have to concentrate on myself. The future will show what happens. You never know in football." This clearly indicates that neither does he not want to play, nor does he have any disrespect for Liverpool. He is attached to them but wants to focus on his career, his present which he is supposedly enjoying.
In 2001, he joined Genk's youth system before moving to Lille's youth team at the age of fifteen. He was then in the Lille B team before joining the senior side. He scored 7 goals in 45 games for Lille. He was also awarded the Belgium promising talent award in the year 2014.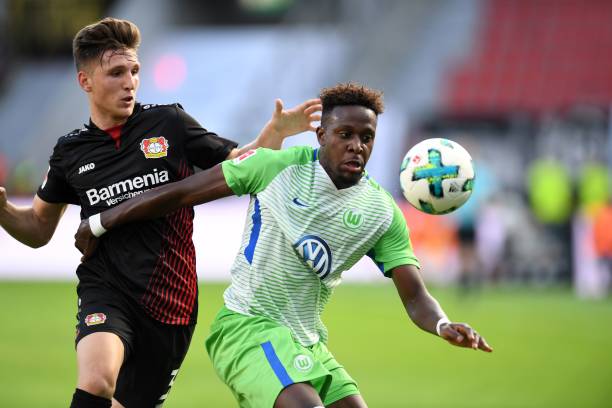 He was then purchased by Liverpool but was again loaned out to Lille. For Liverpool, he hasn't had a run full of starts since he joined. In 86 appearances, he has netted 23 times for them. He has been involved in the Belgium U-15, U-17, U-19 and U-21 teams along with the first team.
All his goals for Belgium came in 2014 including the one against Russia in the FIFA World Cup. He has scored three goals for the Belgian Red Devils in 22 appearances.
He is young and exciting with the ball at his feet at the age of 22. He is a confident dribbler and loves to soak the pressure in crunch situations. Although being not completely physical, his dribbling gives him an edge. He is a good long shot taker and can strike them from distance. He gets into wide positions too in order to provide crosses into the box.
Whether he will ever play for the Reds is at a diplomatic stage for discussion. Both he and the club haven't really unzipped their mouths on this. With the form he is in for Wolfsburg and the competition upfront for Liverpool, one might argue that he would never be seen in Liverpool colours again. But do you think Origi has a future at Anfield?