Liverpool youngster Ben Woodburn was recently named as the Welsh young player of the year, following a string of impressive performances. The 17-year-old was handed his debut with the Welsh National team where he scored a goal on his debut and later provided an assist in his second game against Moldova. His fiery performances in the World Cup qualifiers have surely raised a lot of eyebrows. However, can he make the same difference at Liverpool?
Ben Woodburn was always regarded as a top talent even in his early days as a professional footballer. He first started making an impression in the senior squad, last season where he featured in five Premier League games for Liverpool while appearing in three FA Cup games.
Woodburn eclipsed the legendary Michael Owen, as Liverpool's youngest goalscorer last season – a feat which further elevated his status as one of the players to watch out for.
However, the Welsh wonderkid is yet to make an appearance in the Premier League this season for Liverpool. Mostly because of the fact that the Reds have found two blistering pacy wingers in the shape of Sadio Mane and Mohamed Salah. They are combined with the striker Roberto Firmino as well, which has been a key part of Liverpool's offensive plans this season.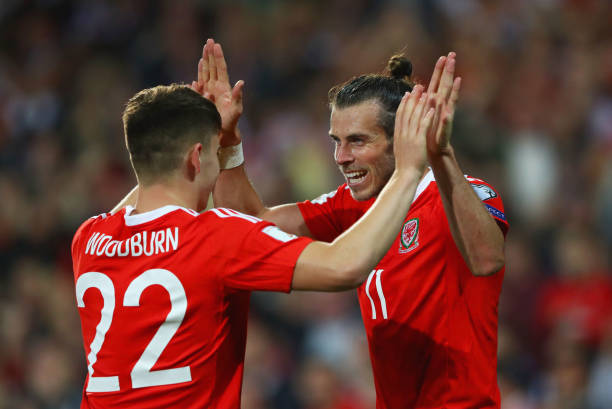 The Merseysiders have already netted 13 goals in the Premier League, bettered by only a few clubs including two Manchester giants and Spurs. Both Sadio Mane and Salah have scored a combined seven out of those 13 goals. Therefore, it's hard to imagine Ben Woodburn getting a shot in the first team, considering the form of these two wingers.
But an injury to either of these attacking players can cause some serious troubles for Liverpool, but at the same time, it can also be a blessing for the Welshman.
Ben Woodburn has been a constant performer in the youth leagues and even in the senior squad, he proved his credentials time and time again. His link-up play is highly admired while he also boasts some great technical qualities which enable him to play as a deep-lying playmaker at times.
Philipe Coutinho's future at Liverpool, brimming with insecurities at the moment and Adam Lallana being sidelined through injury, it could be a perfect time for Woodburn to establish himself in the senior squad once given the opportunity. However, in such high level of football, even one lapse of concentration is not acceptable, better yet it is Liverpool, thus, he needs to work on improving his weaknesses until he's ready for the top flight action.
But with his burning desire to learn more and rectify his mistakes, we can be assured of his qualities on the field, and to become the player he was always meant to be within the coming seasons.