According to reports from English media, Liverpool FC have joined the race for Schalke midfielder Leon Goretzka. The young midfielder has impressed everyone in the new season, with some blistering performances but his future with the club is in doubt. Goretzka's current contract runs until the end of this season, meaning he could be available for free transfer if doesn't sign a contract extension, which has alerted many top clubs around Europe.  And Liverpool are the latest club to come into the fray for signing this exceptionally talented midfielder.
Meanwhile, Schalke are extremely reluctant to let go of their star man, as the Royal Blues will reportedly offer him a bumper contract extension offer, which will make him the highest paid-individual in the club's history. However, considering the way Goretzka has played in the past few months, it's really hard to imagine the midfielder staying at the club for long.
In this article, we will talk about Leon Goretzka and whether or not should Liverpool really pounces on the opportunity to sign him up next season.
The Reds have already secured the signing of talented RB Leipzig midfielder Naby Keita. However, they face a big challenge next season, as current midfield star Emre Can is rumoured to be leaving Anfield next summer. While some may think that the signing of Naby Keita could plug the gap in midfield, another midfield star in Philipe Coutinho will depart from Anfield sooner rather than later and Keita, himself is touted as the replacement for Coutinho rather than Emre Can.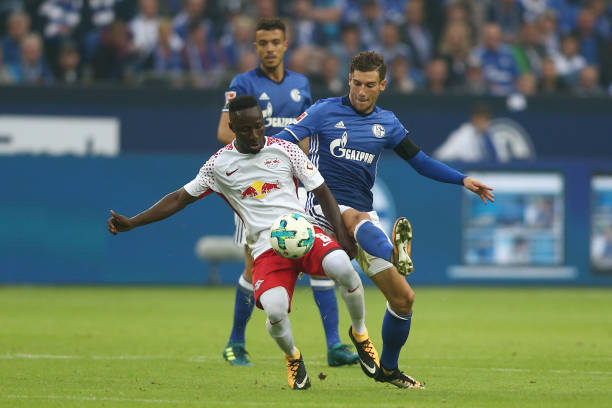 With offensive players like Sadio Mane, Roberto Firmino and Mohamed Salah firing on all cylinders, the departure of Philipe Coutinho, and more importantly, the arrival of a sensible operator like Naby Keita makes sense for the Reds. However, Liverpool might be needing more than one midfielder, should Emre Can depart Anfield next summer.
Leon Goretzka can be the perfect man to plug the gap in midfield. Not only will he come for absolutely free, but will also be an instant upgrade to Emre Can himself, who is termed as the midfielder for Liverpool at the moment. The midfield partnership of Leon Goretzka and Naby Keita could turn into a deadly combo for Jurgen Klopp's men next season.
While Naby Keita's excellent movements and ball-carrying abilities will help Liverpool in the transition phase, Goretzka's physical presence, coupled with his excellent passing range will provide them with a lot of opportunities.
Made no mistake, should Liverpool manage to strike down a pre-contract agreement with Leon Goretzka this January, it will no doubt make a major impact on their chances of landing on the title next season. But having said that, it will be equally tough to persuade the midfielder to move to Anfield amidst interest from Barcelona, Arsenal and several other top clubs in Europe.