Liverpool are favourites to sign Southampton's contract rebel Virgil Van Dijk in the upcoming winter transfer window, according to reports. After failing to sign the defender in the summer, the Reds never gave up on their chase to sign Van Dijk. However, Liverpool might also face stern competition from the likes of Chelsea and Manchester United in the pursuit of the Dutch defender.
And the Merseyside giants can't afford to slip up this time. The failed transfer talks in the summer, had cost Liverpool dearly and repeating it again, might cause deeper problems that lie within their defensive line.
The burning need of a quality centre-back was evident as the Reds are conceding goals at will this season. Only Watford have conceded more goals than Liverpool in the first half of the Premier League so far, but the Merseyside club has played one lesser game, at the time of writing this article.
In the 4-3-3 formation used by Jurgen Klopp this season, they have completely bombarded the opposition defence thanks to the presence of two pacy wingers, a creative midfielder and an industrious forward. However, it has also left them pretty open at the back as well. Jordan Henderson is often tasked with covering the backline, and more times than not, the English midfielder couldn't live up to the billing.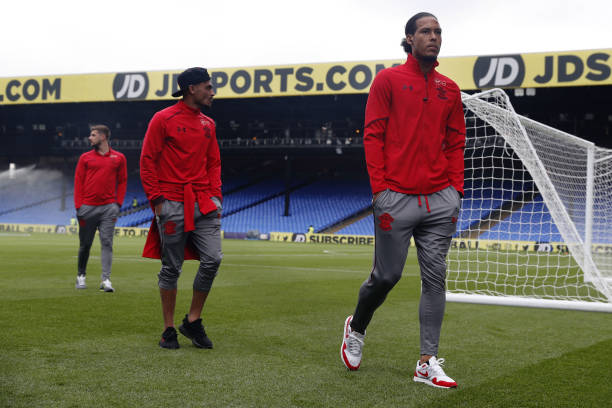 Individual mistakes have cost dearly for Liverpool ever since Jurgen Klopp took charge of the club two years ago – as it was the case in his last season with Borussia Dortmund.
Liverpool are definitely missing the right players who can successfully get used to Klopp's tactical philosophy. The current crop of defenders clearly lack a bit of concentration at times and is just not enough if they are to pose a strong challenge for the title this season.
That is why Liverpool can't let the Virgil Van Dijk deal go into the drain once again in the upcoming transfer window. The Dutchman has a certain belligerence which is perfectly suited for Klopp's heavy metal footballing methodology. Moreover, Van Dijk is very dominating in the air and in tackles as well, which will undoubtedly bring more solidity into the defensive play of Liverpool.
Make no mistake, Liverpool are blessed with a stunning attacking force but it's been the defence which has let them down this season. But if they can solidify their defence, there's every chance that Liverpool might as be fighting for the title and that's what makes Van Dijk's addition to the team even more important.