26-year old French midfielder N'Golo Kante is the latest player to fall on Paris Saint-Germain's radar. The Qatari owners, who have been splashing endless money across Europe to bring in top talents to Paris, have identified N'Golo as a potential target to strengthen their midfield.
The French club spent a fortune in the summer to bring a host of world-class attacking talent in the form of Neymar and Kylian Mbappe. However, after losing Blaise Matuidi and Grzegorz Krychowiak in the middle of the park, PSG will want to bring in some reinforcements.
Moreover, with Pastore keen to move on after falling down the pecking order at the club and Motta ageing fast, PSG's only real players in the central midfield position are Marco Verratti and Adrien Rabiot.
Although exceptionally talented ball players, neither Verratti nor Rabiot are known for their tackling or defensive talent and PSG will need to feed in a player who will steady the back line and provide a platform ahead for the attacking men to flourish.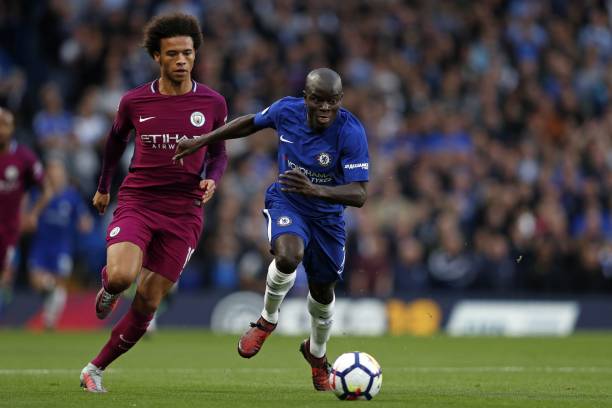 N'Golo Kante is tailor-made for such a position and PSG are looking to break the bank again by paying £90m to lure Kante away from the English Champions. Should the deal go through, it would make him the most expensive export from England, overtaking Gareth Bale's £86m move from Tottenham to Real Madrid.
Kante's move will provide PSG with the last little fragment to complete the Paris puzzle and on paper at least, PSG will not only have the most dangerous attack but also the most well-balanced squad, a position held by Zinedine Zidane's Real Madrid at the moment.
To keep Kante from becoming part of such a star-studded team, Chelsea will have to do some tough convincing. Although N'Golo has just entered into his second year of the five-year contract he signed after joining from Leicester for £32m last year, Chelsea will know better than to just provide incentives or lucrative wages and promises of further star signings at the club to keep a hold of their midfield dynamo.
Kante's playing style makes him an absolute must for Chelsea and with Antonio Conte looking to stick to his 3-back formation, Kante's role as a part of the dual axis in the middle of the park is pivotal.
His defensive ability to tackle and intercept allows freedom to Cesc Fabregas and the Spaniard is able to conduct play as if in an orchestra. Kante's experience of knowing when to sit back and when to push forward also makes him invaluable especially if Chelsea are to bring young Tiemoue Bakayoko up to speed in the Premier League.
Finally, it is almost impossible in the current market to find a player of Kante's qualities and his unselfish nature of play helps the entire team flourish and Chelsea will do well to bow to any demand to keep a hold of Kante if they are serious about challenging in Europe. But do you think they can keep him from moving back to his home country?