Iker Casillas is facing a shocking time in the recent past at Porto after being benched for three games in a row in spite of full fitness. It is reported that Jurgen Klopp is looking to land him to Anfield since he isn't completely satisfied with Mignolet or Karius due to regular mistakes and inconsistency. FC Porto coach, Sergio Conceiçao calls it a "tactical" move.
Porto currently have been interrupted by UEFA for breaching the financial fair play. Casillas is their most expensive player and earns more than what he did at Madrid, a little more than €5m per course. For a team which has too many economic issues, it is almost certain now that the former Real Madrid skipper could be on his way out. Porto failed to meet the rules with a slippage of 51 million euros and 35 million euros in 2016 and 2017 respectively.
Most would say it was vacuous of him to move to Porto. He wasn't treated as well as he should have for his services and the move was nurtured by Jorge Mendes, one of the most productive football agents in the world. He worked confidentially and struck an agreement between both the clubs in spite of the financial problems Porto had. At 36, he wants to join the Spain national team and has the appetite to play in the next FIFA World Cup.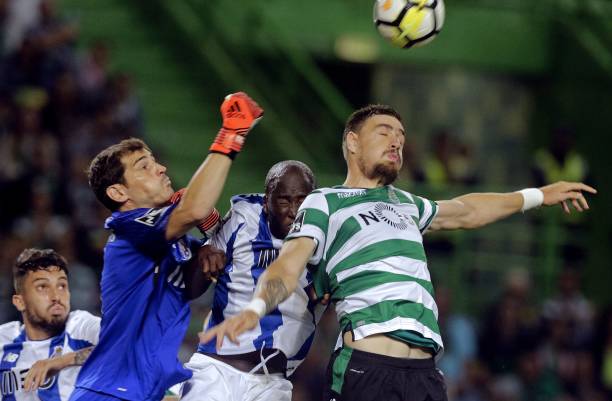 Iker Casillas was Real Madrid to the core and much more. Right from the youth systems, he had been a part of Real Madrid. Till 2015, he was at Bernabeu, totally making 725 appearances for the Spanish giants. For Porto, he has made 93 appearances. He lifted the FIFA World Cup crown in 2010. He could build a trophy cabinet only for himself.
He won the IFFHS Best Goalkeeper award for 5 years in a row, an example of his dominance and supremacy. He was coined as the La Liga best goalkeeper on a couple of occasions with the award. He has won it all – La Liga, Champions League, FIFA World Cup, UEFA European Championship, Copa Del Rey, UEFA Super Cup, Club World Cup and Intercontinental Cup.
He is known as one of the best goalkeepers to have ever played the game. He is one of the quickest glove men and can sprint off his line. Casillas has a knack of making outstanding reflex saves and possesses good distribution, which always an advantage for his side.
In spite of the glamour, his appetite to keep winning and willingness to feature in the 2018 World Cup should be a boost for Liverpool. For another 3-4 seasons, he could be the best for them as age just seems to be making him better.