Harry Kane has been on Manchester United's radar for a while now with the Portuguese keen to bolster his already devastating attack. Given United's amusing financial strength, this move could well break the transfer shackles. Jose Mourinho wants to add more firepower up front, and possibly form a formidable partnership alongside Romelu Lukaku. He is reportedly lining up a possible £170m bid for the prolific striker. This transfer will immensely bolster the Red Devil's chances of silverware on all 4 fronts.
Harry Kane has been Tottenham's main man up front in the last three years, having scored more than 20 goals each season and picking up the Golden Boot award in the last two. A few of these stats will astonish you given that he is just 24 years of age.
At this same age, Ronaldo boasted 84 league goals in 196 games. Kane has gone off to a blistering start and been quick off the blocks with 82 goals from 119 games. His breakthrough into the first team came in the 2014-15 season where he bagged 26 goals. The boyhood Lilywhites fan is on track to achieving his long-term dream, to win the "Ballon d'Or".
If Harry Kane can continue performing at this level, it is going to be difficult for Spurs to hold on to him given the amount of money a few clubs are willing to offer. At Old Trafford, Manchester United, he could team up with Romelu Lukaku up front and create a formidable force.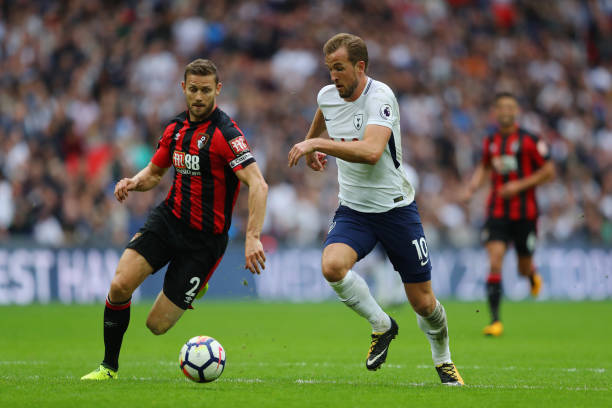 The prospect of having two young red-hot strikers on the same team would thrill Jose Mourinho. Not only does this add more power to United's already looking deadly attack, it adds immense squad depth with Ibrahimovic most likely to be out of the picture from next season.
The bigger reason for United to shell out their kitty is the simple fact that the striker has tremendous experience in the Premier League already. Unlike having to find someone out of the league and given that even the best players could take time to settle into the league, they have a man who has proved his stature time and time again in the league.
This transfer would in no doubt make the Red Devil's attack one of the best in the world. United would be keen to shrug off Real Madrid's interest in their hunt for one of Europe's hottest strikers. Can Jose Mourinho pull this one out of the hat?