MK Dons defender Callum Brittain has raised quite a lot of eyebrows this season. The right-back, who was recently called up for England's U20 side, earlier this month, set up two goals in the 5:1 over Italy and followed it up with a strong performance from the bench in the next game against the Czech Republic.
Brittain has been impressive in the League One this season, forming a key bond in the MK Dons backline. However, the defender is out of contract at the end of this season and big clubs have already started inquiries about the talented youngster.
Among those clubs are Premier League champions Chelsea and Tottenham Hotspur. The defending champions, in particular, are keen to sign the MK Dons youngster, as per reports from Dailymail.
Chelsea have failed to sustain a consistent form in the league this season, as they look to successfully defend their title. The Blues are currently stuttering at fifth place, behind the two Manchester clubs, Tottenham and even Watford. Head coach Antonio Conte will look to extend his defensive options at the back and that's where Callum Brittain comes into play.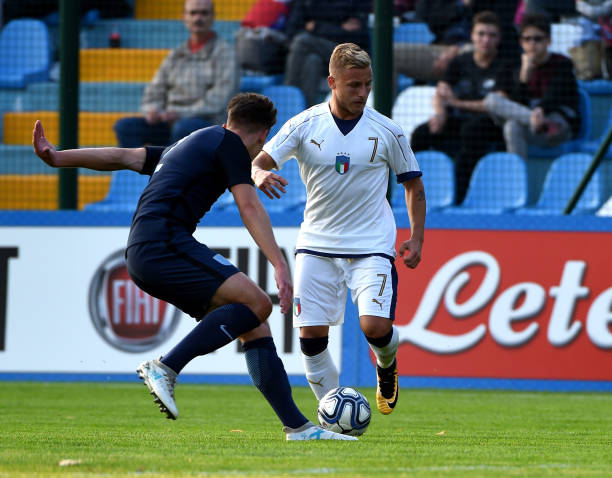 The youngster is known for his overlapping runs into the right flank, which could be very handful for Chelsea. Brittain also possesses some great technical abilities as well as pace and technique. It's safe to say that Callum Brittain is definitely an offensive oriented fullback, who loves to get forward.
Considering Antonio Conte's pendulating back-line where fullbacks become really important part of the system, Brittain could well manage to fit into the Blues camp rather well.
Victor Moses is sometimes guilty of being too offensive oriented and therefore, can leave space in behind while Davide Zappacosta, hasn't seen much of action since his debut for the Blues. Callum Brittain will provide apt backup for Chelsea's right-sided fullbacks, which is sure to help the Blues in the long-run.
A few years ago, Tottenham found countless success in gambling over another MK Dons talent in Dele Alli. Whether or not, Brittain can live up to the same heights is pretty much doubted, but considering his impressive performances in the lower leagues, he's not someone who should be ignored either. It will be interesting to see how two of the Premier League's heavyweights deal with Brittain's current situation at MK Dons over the course of the season.