Borussia Dortmund hitman Pierre-Emerick Aubameyang could once again be on the end of some serious transfer speculations, as Spanish news outlet, Mundo Deportivo claim that the Gabonese International may snub a contract extension with the club. Liverpool and Chelsea are already alerted by Aubameyang's current situation at Dortmund and could reportedly make a move next summer.
While Chelsea already have Alvaro Morata as their frontline striker, Liverpool have struggled to find a proper striker since the departure of Luis Suarez. So, a move for Aubameyang next summer could make sense for Jurgen Klopp's men.
Daniel Sturridge's frequent injury issues has kept him out of the Liverpool team for long enough and it's time the Reds make a move for a quality striker who can help them pose a strong claim to the Premier League title.
Goalscoring prowess is the strongest asset for the Gabonese International. Aubameyang has been scoring goals for fun, since joining the Bundesliga. He has already scored an impressive 133 goals in just 200 for Borussia Dortmund in all competition, which includes four hat-tricks.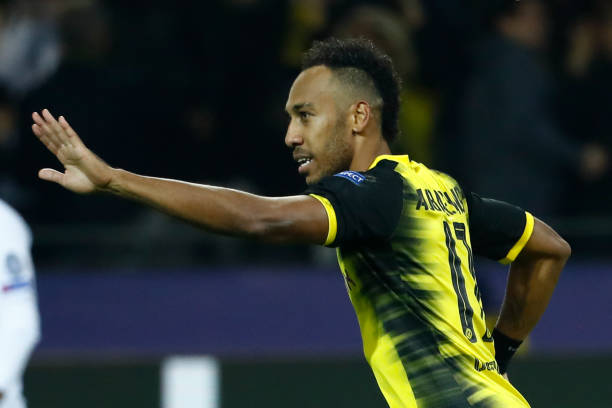 Aubameyang is someone who thrives on good service. At Dortmund, with players like Shinji Kagawa, Raphael Guerreiro, Christian Pulisic etc. on the team, he never lacks proper service at all. However, things could definitely get a little rough in the Premier League.
Liverpool doesn't boast a squad as good as Dortmund, often lacking in playmakers who can make a difference. Although the wingers have been in sensational form this year, the lack of playmakers could be a real worry for Jurgen Klopp.
The 29-year-old is not really good in creating chances of his own. Therefore, he solely relies on his teammates to feed him with good service upfront. Furthermore, Aubameyang doesn't really suit perfectly under Jurgen Klopp's gegenpressing system.
Although he's one of the fastest players, playing in Europe, Aubameyang lacks defensive output, which is necessary under the tutelage of Jurgen Klopp. In addition, the former Milan forward has also confirmed a few weeks ago, that he's not interested in playing in the Premier League.
Aubameyang's current contract runs until 2020, so the Gabonese International could still cost a fortune for Liverpool in order to attain in services. The Reds should instead look for more practical options in the market. Timo Werner of RB Leipzig might be a perfect solution for their offensive issues next season.