Arsenal playmaker Mesut Ozil has fallen down the pecking order and his life at the Emirates might be coming to an end soon. His contract runs down at the end of the season and he is unlikely to pen a new deal with the Gunners. Reports suggest that Arsene Wenger is ready to offload their German star and retrieve some income out of the transfer.
Rumours are that Manchester United could make a move for Ozil with the player himself admitting he could sign for them to his Arsenal colleagues. As one would think, it does seem like a bizarre switch. But the fact that Jose Mourinho has worked with Ozil for three years at Real Madrid could just make the move possible.
On his day, the World Cup winner can be staggering. The crafty playmaker is melodic in the way he orchestrates plays often. Known to be the assist provider for the team he plays, things haven't gone according to plan for him this tenure.
He is the kind of player any forward would love having in his team. The craftsman can pick a pass and break the shackles of rigid defences. But despite his attacking exploits, his defensive traits are not his cup of tea. He is often criticised for his lack of defensive contribution and has been one of the major reasons for his absence in Arsenal's starting line up off late.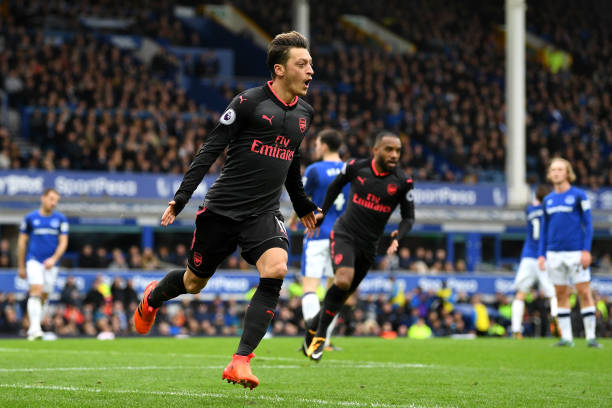 If the transfer does go through, where and how does he fit into the Portuguese's plans is a worthy question. Given that he is known to deploy the "bus" in crunch encounters, Ozil wouldn't be the right fit, simply because he doesn't help out defensively.
On the other hand, when United can be fluent, Ozil could just sparkle. Having coached German international for three seasons with Los Blancos, Mourinho knows Ozil's game in and out. Mourinho's influence could be a huge factor that could lure Ozil to join Arsenal's bitter rivals.
United have ammunition surplus to their requirements in the attacking half of the field. But the only sense that this transfer makes is the role that Mourinho plays. He regarded the German as the best number 10 in the world.
Given his latest performances in an Arsenal shirt, that has hardly been the case. The move could be done when the window opens in January, as Arsenal would not want to let their man go for free when his contract comes to an end at the end of the season. Claudio Makelele has apparently advised Ozil to team up with Mourinho once again to reach his peak once again reports suggest.
Will Ozil reunite with his all-time admirer?