Chelsea's season has been quite inconsistent so far as they are struggling to cope with more number of games and the fact that their squad is too small. Last time out, they had to fight till late in the game to take all three points from Watford at the Bridge and are not looking in great form at the moment.
One of the stars in that game was Michy Batshuayi who is a super sub at times. He scored a couple of goals to help his side to a victory but has not always been consistent. Conte lashed out at his players and expects more from them if they have got to achieve success at the domestic and European level.
Michy Batshuayi is to be replaced in January, according to reports. He isn't trusted by Conte completely, as instances in the past reflect on this fact. When Morata is absent, he has played Pedro, Hazard and Willian with a front 3 system. While making substitutions too, he doesn't bring on Batshuayi in place of Morata. Batshuayi was substituted off rather early and the frustration on his face was clear in an earlier game against Crystal Palace.
Some names are on the list of replacements for Conte including Jamie Vardy and Christian Benteke. Chelsea failed to sign Fernando Llorente in summer too, hence an addition of a striker in January seems certain for Chelsea.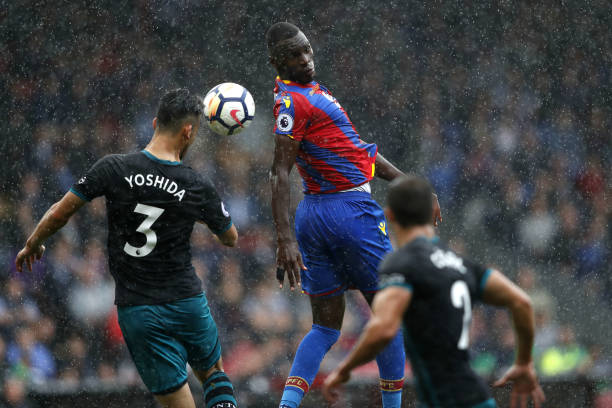 Benteke has had sweet success at Aston Villa and Genk, heavily scoring goals for them. He had an ineffective stint at Liverpool before he joined Crystal Palace. At Palace, he enjoys services from Wilfried Zaha and Andros Townsend who feed him from the wings. He has netted 17 times for Palace in 46 appearances, a record one would claim as poor, considering his quality and standards and his performances at Villa.
He is strong, holds the ball well, eats up time in order to involve his midfielders and is a team man. He is a brutal finisher, can strike them sweetly and chip it cheekily. Aerially, he is outstanding, probably one of the best in England.
Jamie Vardy is on the verge too as he was linked to Chelsea in summer. From playing for Fleetwood Town, a non-league side, he broke into the Leicester squad. He helped the side win the 2015-2016 season and was their top scorer. He is very quick, has great movement and can change his pace well. He is a great finisher too.
For Chelsea, it would be better to sign Christian Benteke considering what Conte likes from his number 9, strength, composure and quality. From the age point of view too, Benteke is more experienced at the highest stage in spite of being just 26 years old, compared to Jamie Vardy who is already 30.
But do you think Benteke is the right man for Chelsea?