It hasn't been long since Bayern Munich decided to sack head coach Carlo Ancelotti, following a disappointing start to the campaign.
On the back of a humiliating 3-0 loss over PSG in the CL and trailing, league leaders Borussia Dortmund by a whopping five points – not only are the Bavarians upset about their terrible start but are also desperate to appoint a new replacement to Carlo Ancelotti.
Last week's 2-2 draw with Hertha Berlin clearly proved that interim coach Willy Sagnol is not up to the task. Lots of names have come up in recent days and while Thomas Tuchel and Julian Nagelsmann lead the race for becoming the next coach of Bayern, German news outlets SportBILD and WAZ claim former Manchester United boss Louis Van Gaal could apparently take reins as the caretaker manager at Bavaria.
The Dutchman coached Bayern Munich for two years from 2009 to 2011, where he acclaimed a Bundesliga title as well as establishing the likes of David Alaba as first-team regular before being sacked in April 2011 after getting outclassed by Dortmund in the corresponding season.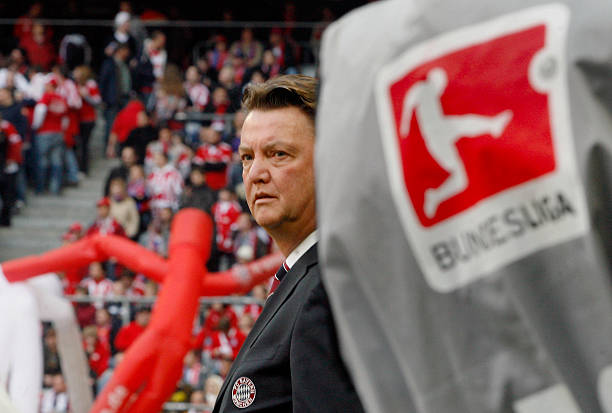 However, according to the reports, Louis Van Gaal would only take charge of Bayern until the end of the season as Bayern are keen to appointing Julian Nagelsmann next season. The German record champions have identified the 30-year-old as the right man to take the club forward, while Van Gaal takes care of the mess for the rest of the season.
Van Gaal is regarded as one of the most experienced managerial figures in the world of football. Somewhat resembling Carlo Ancelotti in his calm attitude, Van Gaal has found success wherever he's been to. His spells at Barcelona and Ajax were the most successful ones, which propelled him to become one of the most easily recognizable figures in the world football.
However, his recent stint at Manchester United has created a layer of uncertainty in his managing proficiency. The 66-year-old hasn't been the most loved figure in Old Trafford. Since taking over the charge from David Moyes, the Dutchman recorded even more terrible stats compared to the Scot, which eventually led Manchester United to an identity crisis.
Although that can be attributed only in the Premier League because Van Gaal has proved himself in the German Bundesliga before by winning the title in 2009-10 season. It seems to be a well-planned idea from the Bayern board to appoint him as the caretaker boss for the rest of the season. And who knows, considering his impressive track record, you wouldn't put anything past him and if does manage to succeed once again on German soil, he might even retain his position as the head coach at Bavaria next season.