Arsenal contract rebel Mesut Ozil has been a subject of a lot of transfer interest in the past few weeks. Joining the Premier League from Real Madrid in 2013, Ozil has been a vital part of Arsenal's success but the German midfielder has been reluctant to sign a contract extension with the club and could reportedly, leave the club this January or next summer, as a free agent.
While Barcelona, Manchester United, Chelsea, and PSG haven't been shy of making their interest known, German champions Bayern Munich seemed to have joined the race for the German playmaker.
Another Bundesliga outfit in Borussia Dortmund has also shown their interest in Mesut Ozil but a move is unlikely due to the rivalry between Gelsenkirchen, Ozil's hometown, and Dortmund. Therefore, Bayern Munich seems to be the perfect destination for Mesut Ozil, should he opt to go back to his homeland.
It's needless to say that Bayern Munich has struggled this season, largely due to the lack of confidence among the players. But that's not to say the players haven't underperformed.
Important players like Thomas Muller, Jerome Boateng, and Kingsley Coman have all failed to make an impression so far. Particularly, Muller's dip in form is rather worrying for the Bayern fans. Because of his underwhelming performances, the Bavarians have failed to carve out many chances in the offensive third.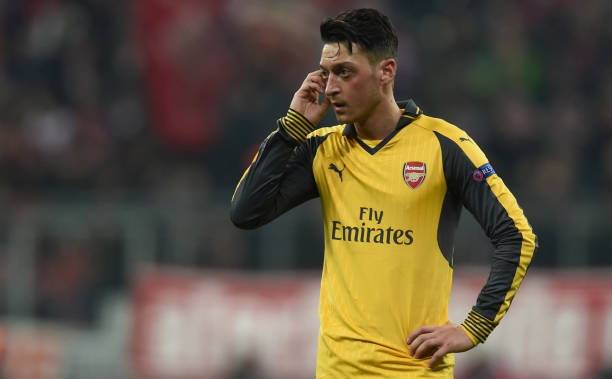 Therefore, it seems obvious that a new arrival might be necessary for the record German champions. Mesut Ozil could be a perfect signing for newly appointed Jupp Heynckes, as he looks to recover Bayern from this mess.
The 28-year-old can solve Bayern's attacking midfield problems, replacing Muller, who might even leave the club, should Ozil arrive in January. However, that being said, a move is still highly unlikely.
First and foremost, Bayern already has a plethora of world-class midfielder in the likes of Sebastian Rudy, Corentin Tolisso, Thiago Alcantara, Arturo Vidal and the Bavarians also signed Real Madrid starlet James Rodriguez to solve their offensive problems this summer.
Failure to keep this overpacked Bayern midfield happy is what led to the sacking of Carlo Ancelotti and new coach Jupp Heynckes will be well aware of that. Besides, the Colombian, James Rodriguez has been really impressive in the German top flight so far, and it seems unlikely that he will be replaced anytime soon.
Ozil may be back to his best with a move to the Bundesliga but joining Bayern is not an option that will appeal to him in terms of game time. So do you think this deal will go through?