As per El Gol Digital, Atletico Madrid superstar Antoine Griezmann has told his club to listen to offers from FC Barcelona. The Frenchman reportedly has a release clause of €200m but according to Spanish news outlet, Mundo Deportivo, that clause only becomes active after the end next summer, the expiry date of his initial contract, before Atleti managed to extend it to 2022.
Barcelona will look to exploit the loophole and sign the French superstar before the start of next year's FIFA World Cup, claims Mirror.
Antoine Griezmann has been a vital part of Atletico's rise under Diego Simeone. After arriving from Real Sociedad in 2014, he has evolved into one of the best attackers in Europe. While Manchester United have repeatedly tried to rope in the Frenchman to Old Trafford, Barcelona have a great chance to make a swoop for the Atleti striker.
Griezmann could prove to be a huge signing for the Catalan giants, as they look to prepare for their long-term future. The Blaugrana are already courting the likes of Andre Silva and Dele Alli, largely due to their ageing squad. However, Antoine Griezmann, 26, will make a perfect match for the Spanish giants.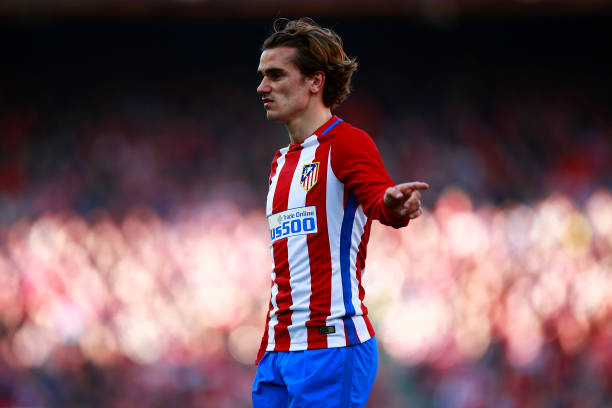 The former Sociedad winger could directly replace Brazilian superstar Neymar, who left for PSG this summer. Meaning he could form an unstoppable trident with Luis Suarez and Lionel Messi. Furthermore, the Catalans will also have Ousmane Dembele as another key winger, who could change the game on its head.
Griezmann can play across all the positions in the attack. He is mainly taken for a left winger, but in truth, Griezman's true qualities lie when acting as a secondary striker. His main attributes are his pace and seamless control of the ball in dangerous areas. The 26-year-old has neat skills and a box trickery, just enough to outmanoeuvre any defender in the world.
In addition, Griezmann's scoring ability is what makes him such a unique player. The French International is adept in playing as a lone striker as well, meaning he has the notion to be in the right place at the right time. But he also has the flair to produce some magical moments, which turns the game on its head.
He also has strong technical abilities which combine well with his pace, seamless movements and effective ball control, which only bodes well for Barcelona. There are no doubts about the fact that Griezmann will thrive alongside Suarez, Iniesta, Messi, and Dembele. And it could potentially be a game-changer, should the Catalans to lure the Frenchman to Camp Nou next summer.