The month of September in the Championship was showered with dazzling performances all cross the pitch. The task set to identify the best player has definitely looked tricky and the four players shortlisted by EFL for the Player of the month are Aden Flint, Sam Johnstone, Diogo Jota and James Maddison.
Aden Flint of Bristol City had a rocky start after transfer speculation delayed his first appearance of the season. The 1.97m centre-back, however, came hurling back and his goal-scoring exploits against Reading, Wolverhampton Wanderers and Bolton helped Bristol earn valuable points. Moreover, he has helped maintain a steady backline for City by conceding only 5 goals in the 7 matches where they scored 15 goals.
Sam Johnstone, the young goalkeeper on-loan from Manchester United has kept 5 clean sheets in 6 games for AstonVilla. His steady performances have put him up on the player of the month nominees and his heroics when he produced a series of stunning saves against Brentford to preserve a goalless draw, has drawn praise from pundits and fans.
Next up in line is James Maddison. The 20-year old attacking midfielder is currently plying his trade at Norwich City. He is a crucial cog at the centre of the Norwich midfield and he underlined his importance to the club when he conjured up two of the most special goals in the month of September in the Championship. The first was a pinpoint curler which earned his side three vital points at Middlesbrough followed up by an exquisite free-kick at Reading.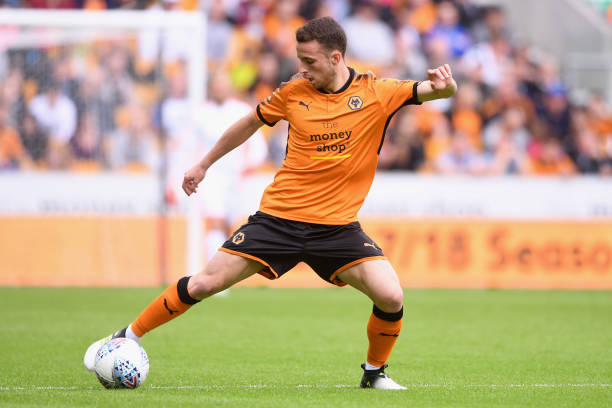 The last but not the least is Diogo Jota. The 20-year old left winger, currently playing for Wolverhampton Wanderers on loan from Atletico Madrid is an athletic and acrobatic player with a touch of deftness on his left foot. His five goals in six matches, which included a screamer on the run against Millwall and two poacher-like finishes at Nottingham Forest has seen him grab the headlines.
His loan spell at FC Porto last season gained him valuable experience as can be seen in his contribution to the Wolves side. His goals have not only come thick and fast but have been crucial in gaining Wolves some vital points in a tough league.
Of the four players considered in the shortlist, my vote would go to Sam Johnstone with Diogo Jota a close second. The reason being that Johnstone's performances in matches have directly helped Villa earned vital points which is what matters the most at the end of the season.
The direct impact of Johnstone has secured the Villa backline and 5 clean sheets in 6 matches ideally meant that Villa only needed to score 5 goals in 5 matches to claim 15 points, a massive calculative boost for any manager to have. Who do you think deserves this accolade?