According to various reports by the English media, West Ham United have already started hunting down the possible replacement for current coach Slaven Bilic who could face the axe soon enough. Following a poor start to the season, where the Hammers have accumulated just four points in their opening six Premier League matches, the pressure is mounting on Slaven Bilic and dropping points against Swansea this weekend has made it even tougher for the Croatian.
There are a few names already on the list of replacements with Newcastle's Rafael Benitez being the likely solutions. Although former Borussia Dortmund manager Thomas Tuchel is also identified as a possible replacement for the 49-year-old. However, Carlo Ancelotti recently emerged as the shock contender for the job, just a day after his sacking at Bayern Munich.
So with the tabloids already linking the Italian with a move to West Ham, the big questions stands – should Carlo Ancelotti be the successor of Slaven Bilic at West Ham?
While the fact that he just got sacked due to poor management at Bayern can't be deemed as a falsehood, we should also consider his pedigree as one of the leading coaches in the world.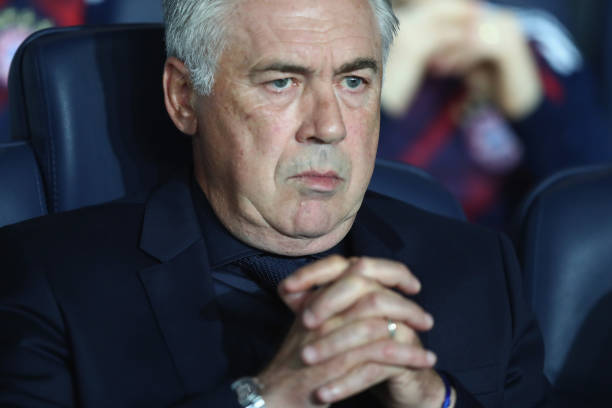 An extremely calming figure on the touchline, hardened by years of experience from various leagues and cultures alike, Carlo Ancelotti could definitely make an impact. Not just in sporting perspectives but for West Ham, as a club to announce such a high-end gaffer would be a great advertisement for the club itself.
West Ham have suffered from a lack of attacking output this season, which is coupled by an equally porous defence, which has conceded the joint most in the league, along with bottom club Crystal Palace. Surely not a good sign for the Hammers.
However, Carlo is highly experienced in taking care of a shambled squad, and he has shown that in the past as well. Though, he might not have managed a club this small, when compared to the likes of Real Madrid, Bayern Munich, PSG, AC Milan and Chelsea, the experience is always a key when managing a midtable club and it is always reflected by the successes of experienced manager like Tony Pulis, Rafael Benitez and the demise of young and unexperienced Garry Monk, Frank de Boer etc.
Not only is Carlo an expert but he's also an experienced guy as well. He knows what it's like to be a manager in the Premier League, thanks to his past experience at Chelsea. Therefore, Carlo himself would like to embrace the challenge of managing West Ham. But can the Hammers actually land him?
N.B. This article went to press before West Ham United's 1-0 win over Swansea City.