Tottenham Hotspurs have been linked with a move for Stade Rennes centre-back Joris Gnagnon. Spurs already have numerous options in the centre-back position with Jan Vertonghen, Toby Alderweireld, Davinson Sanchez and Juan Foyth apart from that, even Eric Dier can also play the same role if need be.
Despite having loads of centre-back options, it seems that Mauricio Pochettino is still looking to bring in another centre-back to bolster his defensive options with a number of competitions to play in.
The young defender is in demand and is quite sought after by some top European clubs. According to reports Inter Milan are also after the defender and the 20-year-old is also reported to have rejected a move to Chelsea in the last summer transfer window.
Gnagnon joined Rennes as an 18-year-old. He has now established himself as a first-team player of the team and has been part of the team that conceded the 5th least goals in the French league 1 in the 2016-17 campaign. Gnagnon is a composed and a confident youngster, who is said to be really comfortable in possession. Some of his key features are his positioning and reading the game.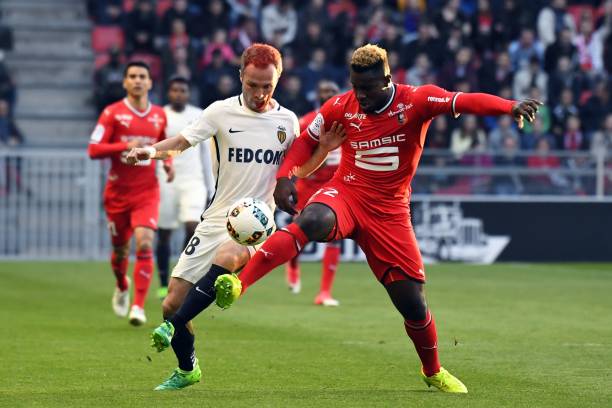 He tries and remains tight to the opposition players and is quite decisive in going in for a tackle or staying on his feet. He does not dive into reckless challenges because of which he has received 0 yellow cards in 7 games this season. Gnagnon normally likes to play out by passing to his nearest defender but in absence of a defender close by, he also has the ability to play out long balls.
Rennes manager Christian Gourcuff also heaped praise on the defender, calling him an "ideal defender". The Ivorian is also known for his aerial ability.
The defender is valued at around £14m. With Tottenham already having so many top defenders, Gnagnon will surely have to occupy the bench if he comes. Pochettino is known for giving chances to youngsters who show promise and if he manages to impress the gaffer, he may be slowly integrated with the first team.
Toby Alderweireld's contract situation is also a rather dangerous issue for Tottenham. If the North-London outfit fails to win anything in terms of trophies, the Belgian might be on the way out which could perhaps prompt the Argentine to move in for another central defender and that defender could well be Gnagnon who perfects fits the bill of young and hungry players.
With so many top teams vying for the defender, Tottenham will have to move quickly in the summer transfer window next season. It remains to be seen whether Gnagnon is open to a move to the North London clubs with so many top defenders already there.