According to the latest reports, Real Madrid are working on a swap deal to bring in Tottenham Hotspur ace Dele Alli which could see Mateo Kovacic going the other way.  Dele Alli is under contract till 2022 at Spurs and Daniel Levy has, again and again, insisted that the young midfielder is not for sale at any price.
Despite this, reports suggest that Madrid president Florentino Perez is desperate for the Tottenham youngster and will remain persistent in his efforts to land the 21-year-old. As a part of the deal, Real Madrid are reportedly willing to let go of one of their out-of-favour player Mateo Kovacic.
Despite several criticisms about his recent dip in his form, Dele Alli has been one of the most important players in Tottenham's current squad. Some are even making the far-fetched assumption about Alli doing this to engineer a move away from Spurs although I believe that that is highly unlikely.
Alli could slot in seamlessly in any top European club and even more so at Real Madrid. His guile and trickery in and around the box and his ability to make runs and find pockets of space behind the defence is exactly what the Los Blancos are looking for in a player.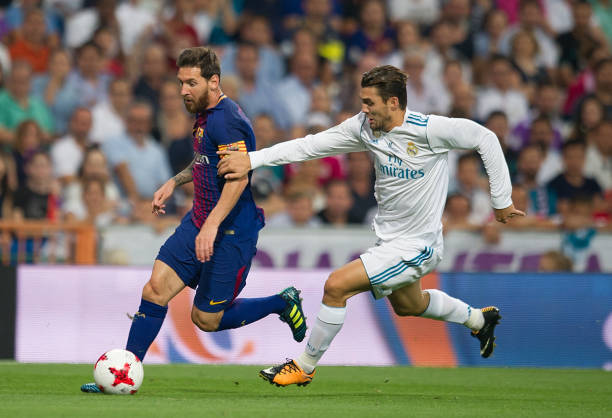 It's quite clear that Tottenham will end up getting the bad end of the deal and an indispensable player such as Dele Alli is really hard to replace, even more so when he has the quality to come up with vital goals despite having a bag game. If Tottenham does end up losing one of their top stars, they might as well replace him with someone who is close to his quality.
Mateo Kovacic is by no means a bad replacement. The quality of players ahead of him in the pecking order is just too high at Real Madrid which has seen his role limited at Real Madrid as a substitute. He is a little similar to Dele Alli in the way that both can play both as an attacking midfielder and as a deep-lying playmaker.
The Croatian is good with the ball and can dribble past players, something which Tottenham currently lack. Because of the fact that he plays quite deep, he doesn't really create many chances but can pull the strings from the midfield.
Notwithstanding all these qualities, Kovacic will probably be a big step down in quality as compared to Alli, but there aren't really many young players who could play like he does. Needless to say, Alli would leave a hole too big for anyone to fill.
If this deal would go through, it could end up one of the most sensational swap deals without a doubt. There is sure going to be a lot of haggling over the price with two tough negotiators Daniel Levy and Florentino Perez being brought to the fore.